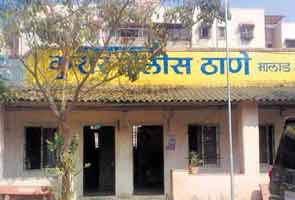 Mumbai:
The Kurar police have recovered the knife used by prime accused Uday Pathak to commit the four murders that rocked the city last month. Pathak, the main accused in the Kurar quadruple murder case, had divulged details about the location of the buried murder weapon to the interrogating policemen.
According to the Additional Commissioner of Police (North region) Ramrao Pawar, cops recovered the knife from a spot located a kilometre away from the hilltop, where the bodies had been found.
Official speaks
"Pathak revealed that he had buried the knife under a rock on the hill slope, while fleeing the scene of crime. He admitted that he wished to get rid of any incriminating evidence that could work against him.
He knew well that the weapon had his fingerprints, which would lead back to him. He was also aware that he would be checked at the gate of the park, and possession of a weapon could be a dead giveaway," said Pawar.
Pathak was nabbed by members of the crime branch at Benares on June 22, and thereafter handed over to the Kurar police.
"The retrieval of the murder weapon will contribute to making our case against Pathak stronger. We are now in the process of detecting the source of the weapon. Our investigation has yielded that all the four murders were committed using the same weapon," added Pawar.
Meanwhile, Pathak's wife is still in the couple's hometown in Uttar Pradesh. "All the residents of the area have been outraged by Pathak's deeds, and if his wife steps foot in the area, she is sure to be attacked. We are contemplating giving her protection," said a police officer from the Kurar police station.
The murders
Pathak had murdered local boys Chetan Dhule, Dinesh Ahire, Ganesh Karanje and Bharat Kudle in cold blood after entering into a squabble with them in Shivaji Nagar, Malad.
The charred and mutilated bodies of the victims were recovered from a hillock in the Sanjay Gandhi National Park, where they had been taken, following abduction.