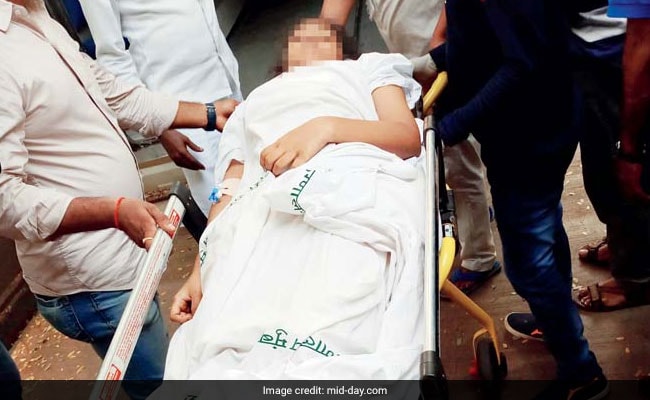 Mumbai:
Four days after a minor girl jumped out of a moving local train apprehending molestation inside a ladies' compartment near the CSMT in south Mumbai, police have arrested a 35-year-old man.
"We scanned CCTV footage of the incident and identified the accused. A manhunt was then launched to nab him," Deputy Commissioner of Police (DCP) Samadhan Pawar of the Government Railway Police said.
Police got a tip-off that Ashraf Ali Sheikh (25), the accused, was coming to the Chhatrapati Shivaji Maharaj Terminus (CSMT) today and arrested him, Mr Pawar said.
Sheikh admitted that he was involved in the incident but his motive behind entering the ladies' compartment was yet to be ascertained, the DCP said.
There was a case of mobile theft registered against him at the Dadar station and he was out on bail, Mr Pawar added.
On Sunday, the girl, a class VIII student, boarded a train at CSMT to return home after attending a tuition class.
There was nobody else in the ladies' compartment. As the train chugged out, a man entered the compartment and didn't disembark when the girl pointed out that he had got into the wrong compartment.
Instead, he asked her to keep quiet and started moving menacingly towards her. Scared, the girl jumped out of the train and sustained injuries.