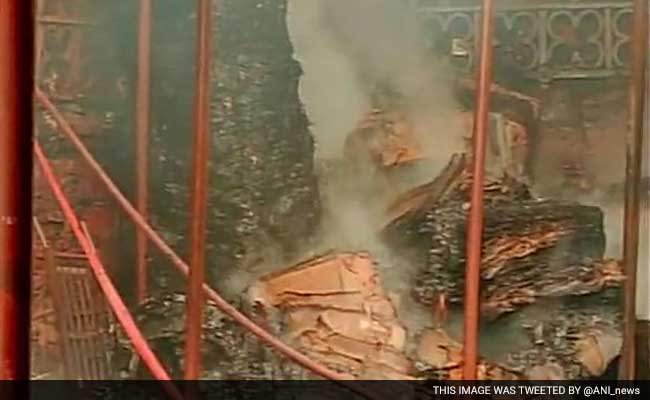 Mumbai:
A massive fire broke out in south Mumbai's Crawford market in the early hours today, gutting
over 60 shops.
Fire officials said no casualty reported in the blaze.
"Our control room received an alert at 5:23 am that a massive fire broke out at Crawford market. Soon 10 fire tenders and eight water tankers were pressed into action," a fire brigade official told PTI.
The official said the blaze has been brought under control but efforts to douse it completely are still on.
Over 60 shops were gutted and the cause behind of the blaze is yet to be ascertained, he said.
Municipal Commissioner Ajoy Mehta visited the spot and asked locals who gathered around the market to keep a safe distance from the site.
Crawford market is located in the vicinity of Chhatrapati Shivaji Terminus and the shops were mostly housed in old structures.