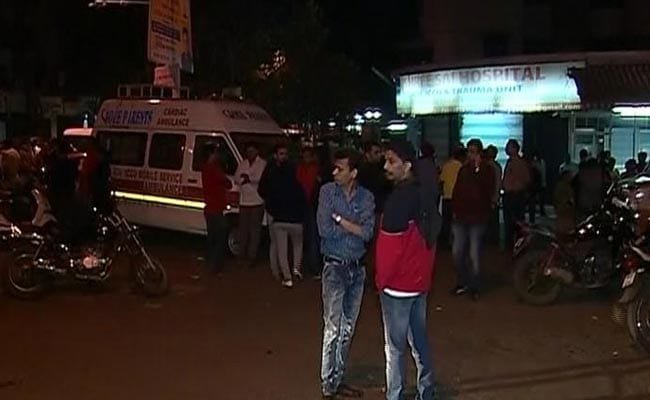 Mumbai:
Police detained today a 17-year- old boy from Pune in connection with the killing of former Shiv Sena corporator Ashok Sawant in suburban Kandivli. The minor was picked up from Pune yesterday and after being questioned, the Samata Nagar police here took him into custody, an official said.
He will be produced before a court for juvenile offenders later in the day, he said.
According to the police, the minor was present at the spot at the time of the incident on January 7.
His role in the killing was being probed, the official said.
The 62-year-old Sena leader was stabbed at least 20 times near his residence in Thakur Complex of Kandivli while he was returning home with his friend Vinod Sonawane.
Police had arrested two persons on Monday, but the mastermind of the crime is still at large.
The arrested persons, identified as Ganesh Jogdand (30) and Sohail Dodhia (33), are in police custody.
Both have been booked under IPC section 120-B (criminal conspiracy), police said.
Mr Jogdand was driving the autorickshaw whose occupant had allegedly kicked the motorcycle Mr Sawant was riding with his friend at the time of the incident.
Though Mr Dodhia was not present at the scene of the crime, the police suspect he had awarded Mr Jogdand the contract to kill Mr Sawant at the behest of the main accused.
Multiple police teams have fanned out to various parts of the state to trace the main accused, who has been identified, and his accomplices, police earlier said.
Apart from the Samata Nagar police, the Crime Branch is conducting a parallel probe into the incident.
Mr Sawant was riding home with Mr Sonawane when an autorickshaw came along and one of its occupants kicked the motorcycle they were on.
Both Mr Sawant and Mr Sonawane fell to the ground and while the latter ran after the person who kicked their two-wheeler, a man got out of the autorickshaw and stabbed Mr Sawant several times, police had said.
By the time Mr Sonawane returned, Mr Sawant had been stabbed over 20 times.
He succumbed to his injuries in a local hospital around Sunday midnight, police said. Mr Sawant had served as corporator for two terms. He entered the cable television business a couple of years ago.
He had received a threat call around a year ago following which he lodged a complaint with the police.