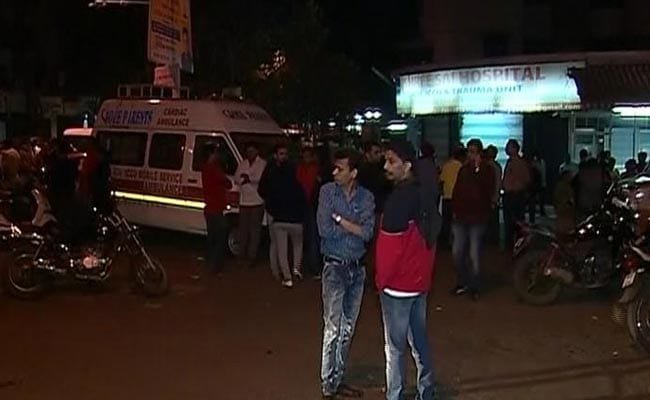 Mumbai:
Two persons were today arrested in connection with the murder of former Shiv Sena corporator Ashok Sawant in Mumbai's suburban Kandivali.
Mr Sawant was stabbed to death on Sunday night near his residence in Kandivali's Thakur Complex when he was returning home with a friend.
Narrating the sequence of events, police said that Ashok Sawant was riding home with a friend, Vinod Sonwane, when an autorickshaw came along and one of its occupants kicked the motorcycle they were on. As a result, both Mr Sawant and his friend fell off the two-wheeler.
While Mr Sonawane ran after the one who kicked their two-wheeler, a man got out of the autorickshaw and stabbed Mr Sawant several times, police said.
Police further said that by the time Mr Sonwane returned, Ashok Sawant had been stabbed over 20 times and he died in a local hospital around midnight.
Police, on scouring the CCTV footage of the area, managed to zero in on the autorickshaw's driver, Ganesh Jogdand, who then was arrested from Dahisar in Mumbai.
Police said the driver's interrogation led them to his accomplice Sohail Dodhia who police said was not at the scene of crime but had given the contract of killing Mr Sawant to Ganesh Jogdand on behest of the main accused.
A case had been registered against the two arrested persons and a hunt is on for the main accused, an official said. The motive for the crime is still being investigated with police adding that Mr Sawant had received a threat call from the main accused some time ago.
Ashok Sawant, a two time corporator from Kandivali, had entered the cable television business a couple of years ago, police added. His son Abhijit said his family did not know anything about any business dispute involving Mr Sawant adding that they found out only after his death that Mr Sawant had filed a police complaint a year ago about a threat call he had received.