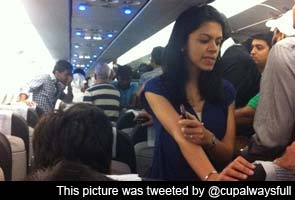 Mumbai:
The bomb scare on a Delhi-bound GoAir flight last evening has turned out to be a mere hoax, after the bomb squad and the aviation regulator DGCA declared there was no possible threat on board.
"Though we were certain that it was a hoax call, the aircraft was declared safe only after all the checks were completed. Airport is a high security area and we can't take any chances," an airport official told NDTV on condition of anonymity.
The passengers were later sent to Delhi by another aircraft early on Sunday.
The GoAir flight number 343 was shifted to the isolation bay on Saturday evening at the Mumbai airport after a suspected bomb threat message. It was almost ready for take-off when the pilot reportedly received information from the Air Traffic Control about the possible bomb scare and was asked to come back.
The plane was screened; there were even sniffer dogs on board. Passengers were disembarked and checked as well.