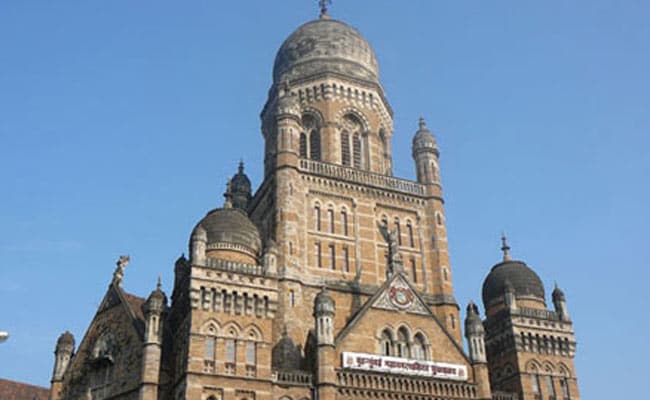 Mumbai:
The results of the Brihanmumbai Municipal Corporation, or BMC election announced on Thursday threw up some surprises with a number of prominent names biting the dust, while quite a few candidates from political families made it to the country's richest civic body. Several relatives of established politicians made it to BMC, which went to polls on February 21. Neil Somaiya, son of BJP lawmaker from North-East Mumbai Kirit Somaiya, Akash Purohit, son of BJP lawmaker Raj Purohit, Deepak Thakur, son of Maharashtra Minister and BJP leader Vidya Thakur, and Geeta Gawli, daughter of gangster-turned-politician Arun Gawli, managed to make entry into the cash rich civic body which has a budget of over Rs 37,000 crore.
Former legislator Atul Shah's case was unique. The BJP candidate won the election through a lottery draw after two rounds of counting confirmed equal number of votes polled by him and his nearest rival Surendra Bagalkar of Shiv Sena. Former legislator from MNS Mangesh Sangle, who contested the polls on a BJP ticket, could not make it to the corporation. Shiv Sena's Vishakha Raut, a former legislator and ex-Mayor, emerged victorious.
Two shocking defeats came from the Shiv Sena camp. Yashodhar Phanse, Chairman of the Standing Committee, the highest decision-making body of the BMC, was trounced, while party's Group leader in the civic body Trushna Vishwas Rao was also defeated. Kamini Shewale, wife of Sena lawmaker from South Central Rahul Shewale lost as well.
However, Shahida Harun Khan, one of the few Muslim candidates fielded by the Shiv Sena, won the election.
Though Mumbai's BJP President Ashish Shelar had reason to celebrate his party's performance in the BMC election, his happiness was somewhat dented by the loss of his brother Vinod Shelar.
Congress faced a major embarrassment when its Leader of the Opposition in the BMC Pravin Chheda lost the election. He lost to Parag Shah, the richest candidate in the fray this year, who showed assets worth Rs 690 crore in his affidavit.