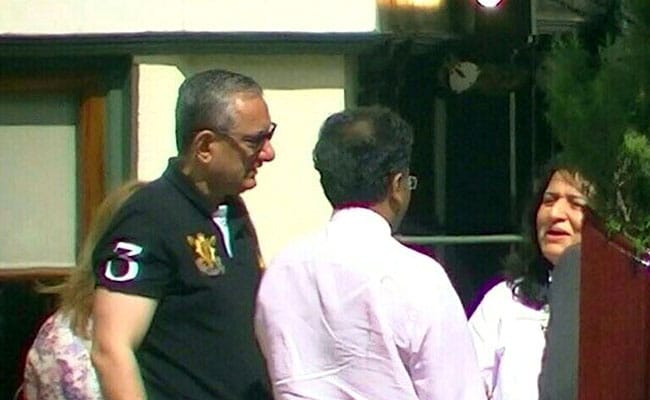 Mumbai:
Rakesh Maria's abrupt transfer as Mumbai's police chief in the middle of the high-profile Sheena Bora murder investigation came just three days after a telling comment by Maharashtra Chief Minister Devendra Fadnavis.

Mr Fadnavis had questioned the heavy duty focus on the case and said that the police should devote similar attention to other cases that are not in the spotlight.

Rakesh Maria, a veteran of prominent investigations, had personally interrogated the three accused - Sheena Bora's mother Indrani Mukerjea, her step-father and a driver - for long hours, and making another exception, also briefed the media. Hours before his removal, he had questioned Indrani Mukerjea's husband, TV tycoon Peter Mukerjea.

Sources say the Chief Minister was unhappy about Mr Maria's unusual level of engagement in the case that has had many in the nation riveted for a fortnight, and wanted him to step back.

Mr Maria, however, decided to go to the police station and handle the questioning himself because he was reportedly told that the accused were "high profile, not cooperating and speaking in hi-fi English."

Mr Maria, 58, was promoted as Director General of Home Guards, Maharashtra on Tuesday; he swapped places with Ahmed Javed, who has taken charge as Mumbai police commissioner.

Sources close to Mr Maria said he was expecting a promotion but when it came 22 days too early, he was surprised and upset.


The Chief Minister signed off on the transfer before leaving for Japan on Monday night. It is not known yet whether a police establishment board meeting was held before the decision, as mandated by the Supreme Court.
Sources say the working relationship between Mr Maria and the chief minister had been patchy since Mr Fadnavis took charge last year.
Earlier, the two disagreed over a proposal by Aaditya Thackeray, a young leader of the Shiv Sena, to keep restaurants, clubs and bars in Mumbai open through the night. Mr Maria gave his all-clear to the proposal but the ruling BJP objected, saying such a move would burden the overworked city police.
More recently, Mr Maria was asked by Mr Fadnavis to explain his meeting with corruption accused former IPL boss Lalit Modi last year.
Sources close to Mr. Maria denied any rift between Mr. Maria and Mr. Fadnavis and blamed the transfer to an "internal rivalry" in the IPS or Indian Police Force.