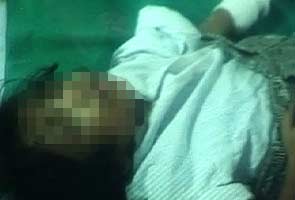 Mumbai:
A seven-year-old girl has been hospitalized in Mumbai with burn marks from being branded with a hot spoon, and from other forms of torture. Her step-mother has been arrested.
The child studied in Bihar till a few months ago, when her father, who works as a carpenter in Mumbai, asked her to move in with him. His new wife allegedly gagged the child so cries of help could not be heard by neighbours, and then beat her with a rolling pin.
The case comes as the country has been tracking closely the story of Baby Falak, a two-year-old who is fighting for her life at the AIIMS hospital in Delhi. Falak has brain damage from her head being hit repeatedly against a wall. The police are not sure who her biological parents are, or who tortured her. Four people have been arrested for trying to prostitute the young teenager who brought Falak to hospital. The teen was allegedly living with a man who had been given Baby Falak by a friend.