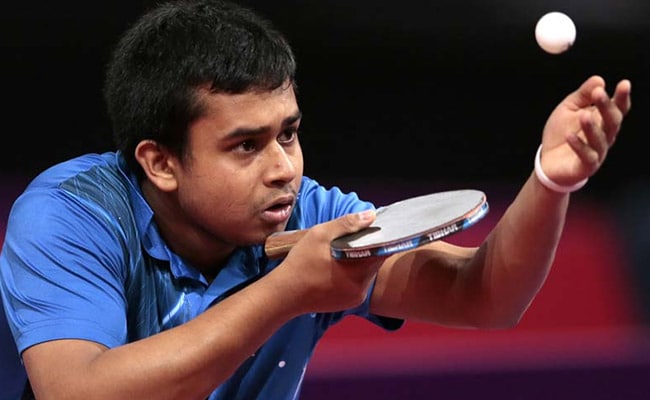 Kolkata:
Table tennis player and Olympian Soumyajit Ghosh, has been accused of allegedly raping an 18-year-old girl, after promising her of marriage. A
complaint was lodged
against Mr Ghosh and his family members with police in West Bengal's Barasat on Wednesday.
According to the complainant, the two first met on a social networking site in 2014 following a common interest in Table tennis and they got into a relationship. The girl has accused that Mr Ghosh forced her to undergo abortion when she got pregnant with their child.
"When he got so close to me, I was scared as I was just 15 years old then. I wasn't ready at all, but he blackmailed me. He told me not to tell my family and promised me of a marriage and now he is not keeping his promise," said the girl.
The 24-year-old Arjuna awardee however has denied all the charges and further claimed that the girl was blackmailing him for the last one year. "For the past one year, she has been taking money from me. I have receipts of more than Rs 1 lakh that I have paid her. I introduced her as my fiancee publicly but I was tired of this blackmailing," said Mr Ghosh.
A case has been registered under POCSO (Protection of Children from Sexual Offence) as the complainant was still a minor during the time of the alleged incident. Other charges were also levelled against him including that of rape.
Soumyajit Ghosh has represented India at 2012 and 2016 Olympics. He also became the youngest national champion at the age of 19, defeating Sharath Kamal in the 74th National Table Tennis Championships.