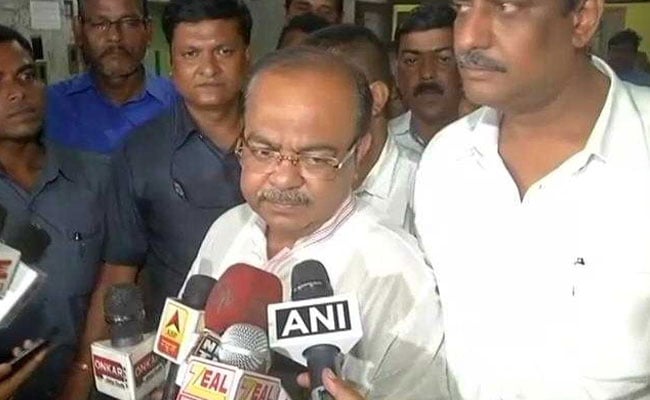 Kolkata:
Kolkata's first citizen, Mayor Sovan Chatterjee, was questioned by the Enforcement Directorate for a marathon eight hours today in the Narada sting case. He was seen on the sting tapes taking Rs 4 lakh from journalist Mathew Samuel who pretended to be a businessman seeking favours.
The mayor is heard in the tape saying he will set up a meeting for Mr Samuel with Trinamool MP Abhishek Banerjee who is also Mamata Banerjee's nephew "after the elections".
The sting operation was conducted just before the 2014 general elections but the tapes were released only in 2016 before Assembly polls. 12 Trinamool leaders and an IPS officer are seen receiving money from Mr Samuel in the tapes. Mr Samuel is CEO of the web portal naradanews.com.
"I am a victim of a conspiracy. If the investigation agency does a proper job, the truth will come out," Mr Chatterjee said after stepping out of the Enforcement Directorate's Salt Lake office. "In the interest of the investigation, we will cooperate whenever they call us," he said.
But Enforcement Directorate sources said they were dissatisfied with Mr Chatterjee's responses during the questioning and will probably have to summon him again and soon.
The mayor, according to sources, evaded questions, responding to many with "I cannot recall". He was asked why he took the money and who introduced Mr Samuel to him. He was also quizzed about properties owned by him and his family members.
Yesterday, when Firhad Hakim was questioned, he was much more cooperative. He said he was offered donation for a local club he supported so he sent Mr Samuel to the club to make the donation. He did not personally take any money.
However, Mr Hakim, who is a senior minister in the Mamata Banerjee government, could not explain why a businessman from Chennai would want to come and give this club a donation in the first place.
Subrata Mukherjee, another senior minister, has been summoned by Enforcement Directorate tomorrow. There is no confirmation if he will go.