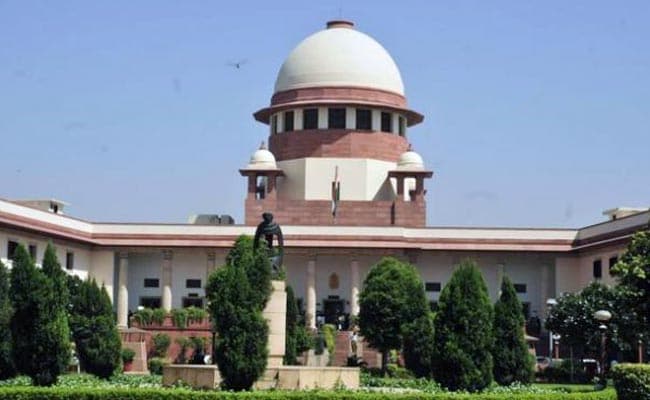 New Delhi:
Taking strong note of photographs of street dogs being beaten to death in Kerala by politicians and other people, the Supreme Court today asked the state government to file its response within three weeks along with details of action taken on the offenders.
A bench of Justices Dipak Misra and UU Lalit however refrained themselves from commenting on the photographs, submitted by some lawyers, but said the chief secretary shall also file affidavit along with the response of state government.
The court said it will be an obligation of the state government that orders of the top court are followed "scrupulously" and there is no public demonstration in the manner in which the photographs depict.
The bench also granted time to centre to file its response within six weeks on the module dealing with aspects 'Implementation Framework for street dog population management, rabies eradication and reducing man-dog conflict' filed by Animal Welfare Board of India (AWBI).
The bench which was hearing a bunch of petitions filed by various NGOs and individual petitioners posted the matter after six weeks.
The top court had on September 14, said compassion should be shown to stray dogs but these animals should not be allowed to become a menace to the society and a balance needs to be created for dealing with such situations.
The AWBI had suggested to the court that a Central Coordination Committee with representation from various union ministeries should be set up to implement these measures.
An top court appointed panel headed by former Kerala High Court judge Justice SS Jagan has in its interim report said that more than one lakh people in Kerala have been bitten by dogs in 2015-16 and warned that frequent stray dog attacks on children there has created a dangerous situation.
Some NGOs and individual petitioners have moved the top court against the decisions of some high courts, including the Bombay High Court and the Kerala High Court, to allow municipal authorities to deal with the stray dogs menace as per the rules.
The top court had earlier declined to pass an interim order to stay culling of stray dogs by Thiruvananthapuram Municipal Corporation on a PIL by advocate Anupam Tripathi, saying the killing of dangerous dogs and those infected with rabies should be guided by the Animal Birth Control (Dogs) Rules, 2001.