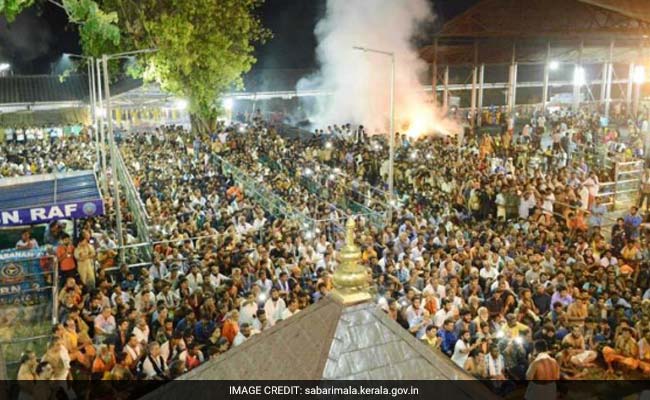 Kollam:
Spiritual leader Mata Amritanandamayi today refused to be drawn into the row over the demand for entry of women of all ages into the famous Lord Ayyappa temple at Sabarimala, saying she was "not an authority" to say anything related to "rituals, customs and tradition".
During a brief interaction with reporters on the sidelines of a function at her Math headquarters in Amritapuri near Kollam, Amritanandamayi said each temple had certain customs and "I am not a person to call for a change in that".
"As far as god is concerned, there is no difference between men and women. But, in certain shrines, customs are followed," she pointed out.
However, she said a final decision had to be taken on the matter, based on "majority opinion".
"Let the people decide on matters like this."
Women in the 10-50 age group are barred from entering the shrine dedicated to Ayyappa, considered a "perennial celibate" (naishtika brahmachari), for decades.
A heated debate is going on among the political parties and religious outfits in the country for some time over the entry of women of "menstrual age groups" into the hillock shrine.
Hearing a PIL filed by the Young Lawyers' Association, seeking entry for all the women and girls to the temple, the Supreme Court, earlier this year, had wondered if "man-made" customs could prescribe such a prohibition when "the god does not discriminate between men and women".