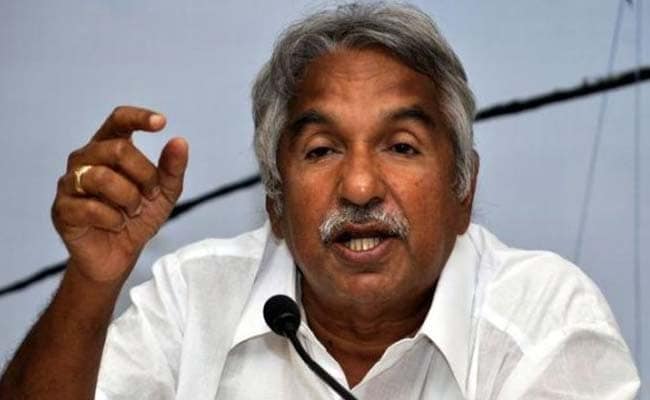 Kochi:
The prime accused in Kerala's solar panel scam on Wednesday alleged that six prominent politicians of Kerala - including Chief Minister Oommen Chandy - have been caught on camera with a woman.
The woman, said Biju Radhakrishnan, was Saritha Nair, who, along with him, has been accused of cheating a number of people out of huge sums of money by offering them solar energy solutions.
Saritha Nair has denied Radhakrishnan's allegations and challenged him to come out with the clips.
Deposing before Justice G Sivarajan Commission, which is probing the scam, Radhakrishnan said he had the videos Saritha Nair had shot without the knowledge of the politicians, in his possession.
"I don't know whether it was taken for blackmailing or for self defence," he said, adding that he got the clips from her two weeks before her arrest.
Radhakrishnan said he had shown the Chief Minister five of the clips and deliberately did not show him the sixth, as it was shots of the Chief Minister himself. "I will produce it, if required," he said in his deposition on Wednesday.
There was no immediate reaction from the office of the Chief Minister or the other leaders.
Radhakrishnan has already levelled bribery charges against Mr Chandy. He claims he has personally given Rs 5.5 crore to the Chief Minister and his aide in connection with setting up two big solar projects in the state.
The solar scam had snowballed into a major political row after the arrest of the personal assistant in Mr Chandy's office for allegedly aiding the accused. Opposition Left Democratic Front (LDF) has been running a high-voltage campaign, demanding Mr Chandy's resignation over the issue.
Following Radhakrishnan's fresh allegations, Leader of the Opposition VS Achuthanandan demanded the Chief Minister's resignation.