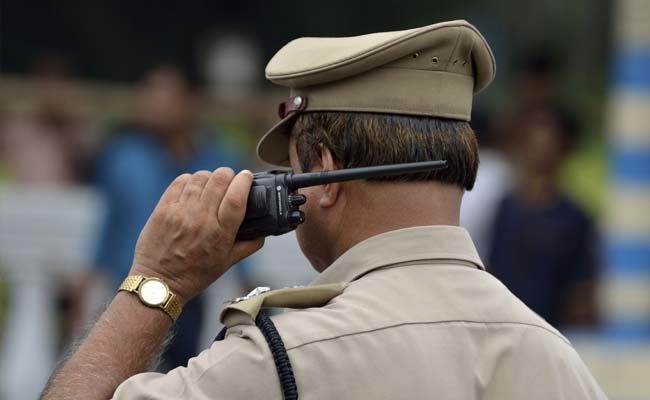 Thiruvananthapuram/Mahe:
Kerala Governor P Sathasivam on Wednesday sought an Action Taken Report from the state government in the aftermath of the twin murders in north Kerala and the subsequent violence on May 7.
Raj Bhavan sources said the Governor sought the report from Chief Minister Pinarayi Vijayan on the violence and the political killings at new Mahe near Thalassery in Kannur district and Palloor in Mahe.
A local CPI(M) leader Babu was hacked to death on Monday night at Palloor and in an apparent retaliatory attack, a BJP worker was killed within half an hour at new Mahe in Thalassery in Kannur district.
In December last year, Mr Sathasivam had sought a report from the government on a petition by the BJP, seeking steps to stop attacks on its cadres, allegedly by CPI(M) workers.
The Governor had in January this year also voiced concern over the recurring violence in Kannur between CPI(M) and BJP cadres and wanted the state's political leaders to persuade their workers to choose the path of peace.
In the aftermath of the violence at Palloor, an enclave of Puducherry, following Babu's murder,a case has been registered against 500 CPI(M) workers for offences under various sections of Indian Penal Code, including rioting and criminal force to deter a public servant from discharging his duty, police said.
The case was registered after CPI(M) workers burnt a police jeep parked near Palloor police station and attacked BJP office and shops belonging to saffron party workers, Mahe police sources told PTI.
The series of attacks was unleashed allegedly by CPI(M) workers after the funeral of Babu, who was hacked to death by eight persons, reportedly BJP/RSS workers.
In an apparent retaliatory strike the same day, Shemaj (40), a BJP worker, was dragged out of his auto rickshaw and fatally attacked by six persons at new Mahe near Thalassery Kannur district.
Puducherry DGP Sunil Kumar Gautam and Senior Superintendent of Police, Law and Order, Apoorva Gupta, on Wednesday visited Mahe and held discussions with Kerala DGP Loknath Behara and senior police officers of that state to take stock of the situation.
Police said an FIR has been registered against four persons in connection with Babu's murder and some other unidentified persons.
An FIR has also been registered against six persons in connection with the murder of Shema, police at New Mahe said.
Puducherry DGP Sunil Kumar Gautam told reporters that an FIR had been registered against the accused.
"We have registered an FIR. We know the names of the accused and we are after them. We will arrest them very soon".
He made it clear that police would deal very strictly with anyone who indulges in violence and takes the law into their own hands.
Behara said the objective was to ensure that all the accused get exemplary punishment.
There is need for cooperation between the investigating authorities of the two governments, he said, adding a Special Investigation Team could be formed, but there cannot be a joint probe.
The killings had shattered the four-month long lull in political violence involving workers of ruling CPI(M) and BJP and RSS workers in Kannur region.
Mahe,a former French colony,is located between Thalassery in Kannur district and Vadakara in Kozhikode district.
New Mahe comes under Kannur district.
In the aftermath of the two murders, both Kerala and Puducherry police have deployed several personnel in the area as a precautionary measure to prevent further outbreak of violence.