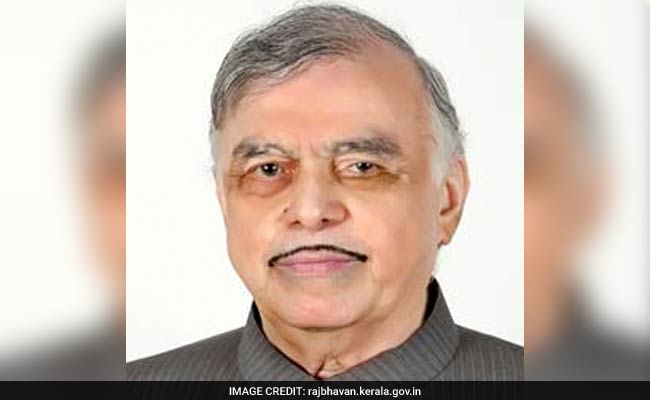 Thiruvananthapuram:
As the controversy brews over the CPI(M)-led LDF government not inviting Governor P Sathasivam to a function organised to commemorate the 60th year celebrations of Kerala formation day today, with Chief Minister Pinarayi Vijayan saying it is due to "protocol issues".
Mr Vijayan, while addressing the inaugural function held at the Assembly complex in Thiruvananthapuram, said the state government had not "forgotten" the Governor as stated in some quarters.
"It is due to protocol issues, that a collective decision was taken on the matter", he said.
"If Governor was invited, only a limited number of people could be accommodated on stage. But as you can see now, there are more than 60 persons from various fields, who are on the stage," Mr Vijayan said clarifying the government's stand on the matter.
"Questions have been raised from various quarters why the state Governor, who is the head of the state, has not been invited. As a function being organised by the state Assembly, naturally, we discussed the matter with the Opposition leaders also," he said.
"First we thought of inviting the Governor. Then the issue of protocol came up. If Governor is in the venue, only a limited number of persons can be accommodated", he added.
Year-long programmes have been lined up as part of the diamond jubilee celebrations and a function 'more attractive', will be held later in which the Governor will be invited, Mr Vijayan said.
"It could be held either in the middle of the year or as a valedictory function. So, we have not forgotten the Governor. I wish to inform you this here", he said.
Meanwhile, a Raj Bhavan source said propriety demands that the head of state has a role in state's diamond jubilee celebrations function.
"The fact that there was no role for the head of the state at the function, there is lack of propriety. The Governor was neither informed about the function nor invited", the source said.
However, Governor Sathasivam, who left for Chennai this morning, has not expressed any discontent over the issue to the state government.