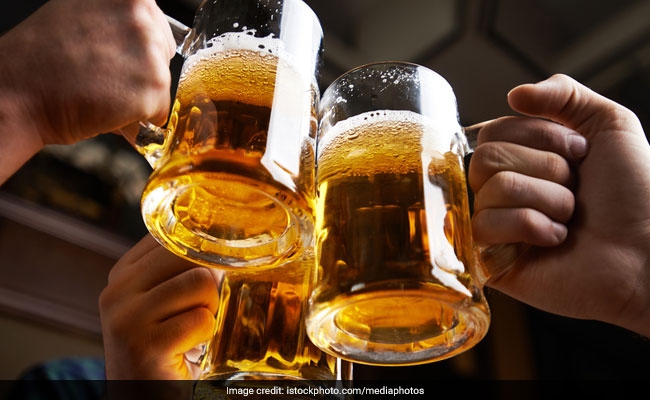 Thiruvananthapuram:
Kerala has decided that people can drink or buy alcohol just 50 metres from schools and religious places, making more concessions in its liquor policy for the sake of better economics.
Earlier, a 200-metre distance was strictly necessary between hotel bars - those allowed to sell alcohol - and places of learning or worship.
The Left-led LDF coalition has significantly reduced the distance.
"The decision to allow bars in four-star and above hotels beyond 50 metres from schools and worship places has been taken keeping in mind the economy and the hit that businesses have taken," said a government source.
The opposition Congress doesn't see it the government's way.
"This government is not with the people, but with the land mafia and liquor lobby," top state Congress leader VM Sudheeran has posted on Facebook.
In time for the 10-day Onam festivities in the state, over 450 bars, beer and wine parlours are expected to reopen in Kerala.
The Supreme Court recently allowed liquor outlets next to national and state highways within municipal limits to open up. But even before this clarification by the court, the Left government decided to denotify highways in urban areas and designate them ordinary roads to skirt around the ban on bars nearby.
Kerala Chief Minister Pinarayi Vijayan in June announced that bars in three-star hotels and beyond will be allowed to sell hard liquor.
"Keeping in line with the LDF (Left Democratic Front) government's new liquor policy, it's only fair that in the interest of tourism, business and tax revenue that we denotify state highways", excise department sources said.
Prohibition in the state was announced by the previous Congress-led coalition, which allowed only five-star hotels and government-run outlets to sell alcohol.
The government expects additional revenue of over Rs 1,000 crore annually when these liquor outlets open. The anti-liquor lobby has filed cases in court claiming a decline of around 34 per cent in illegal drinking since 2012, when bar licences were first refused renewal of licenses.
"It's a shame that the Left government is liberalising the liquor policy, despite the drop in drinking as well as illicit liquor consumption during the partial prohibition," said Johnson J Edayaranmula, India Director, Alcohol and Drug Information Centre, who says he will present all the data before court.