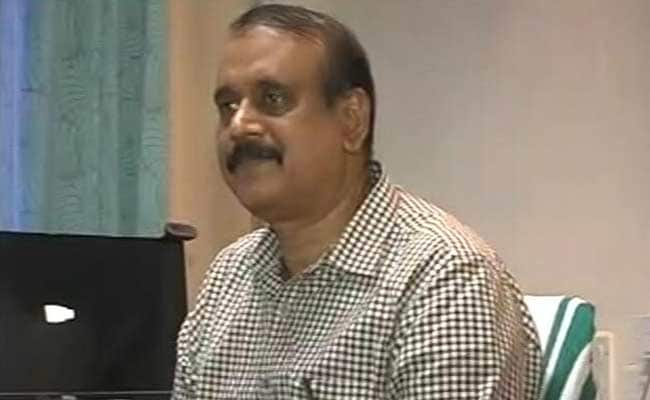 Thiruvananthapuram:
TP Senkumar took charge as Kerala police chief today, a day after he was reinstated as the Director General of Police by the state government. Mr Senkumar was unceremoniously removed when Chief Minister Pinarayi Vijayan assumed office in May last year.
After taking charge, Mr Senkumar told reporters that he will not comment on the ongoing legal issues with the state government including the contempt petition he has filed against Chief Secretary Nalini Netto, which is coming up on May 9.
"At the moment my priority as an important head of a department is towards the state government's policies, especially issues concerning security of women and children. I don't expect any sort of confrontation from anywhere," Mr Senkumar said, adding that he will meet Chief Minister Vijayan at the earliest.
At 4.25 pm, Mr Senkumar arrived at the police headquarters and was given a ceremonial welcome by an impressive guard of honour. Later, taking the baton from Loknath Behra, who replaced him last year, Mr Senkumar took his seat.
Meanwhile, Chief Minister Vijayan told reporters in Alappuzha that the state government went to the top court because some clarifications were needed.
"The Supreme Court is the last word and hence, the reinstatement has been made," said Vijayan.
Former state Congress president VM Sudheeran termed it as the biggest setback for the Vijayan government.
"All wish that through this setback, Vijayan will understand how to behave," said Mr Sudheeran.
BJP leader PS Sreedharan Pillai reiterated that the law has won and Mr Vijayan has suffered a major setback.
Mr Senkumar was moved out of office the day Mr Vijayan assumed charge in May last year for the "poor handling" of a firecracker tragedy at a temple and the Jisha murder case. After the senior cop's petition against his removal was turned down by the Central Administrative Tribunal and, subsequently, by the Kerala High Court, the Supreme Court on April 24 directed the state government to reinstate him.
However, the Vijayan government failed to implement the order in time. On Friday morning, the top court, hearing a clarification petition about its April 24 order, slapped a fine of Rs 25,000 on the state government for wasting the court's time.
Mr Senkumar is set to retire on June 30.