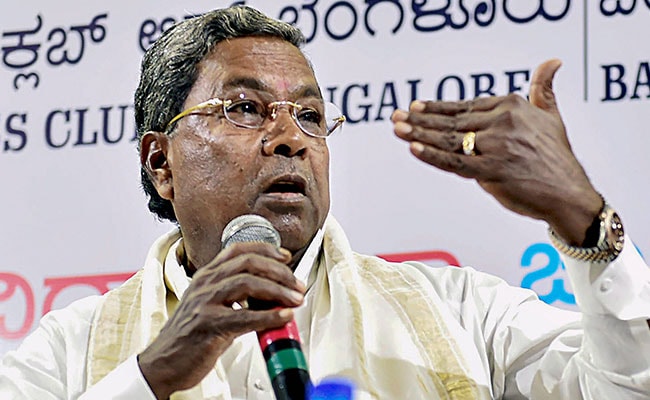 New Delhi:
Former Karnataka Chief Minister Siddaramaiah was today elected as the leader of the Congress Legislature Party at a meeting of party MLAs held in Hyderabad.
"Karnataka Congress Legislature Party met in Hyderabad and unanimously elected Shri @siddaramaiah as the leader of the CLP as per the directions of Congress President Shri @RahulGandhi," Karnataka Pradesh Congress said in a tweet.
The newly elected MLAs of Congress and JDS are camping at a hotel in Hyderabad since today, fearing alleged poaching attempt by the BJP.
Siddaramaiah's election as the Congress legislative party leader comes ahead of Chief Minister BS Yeddyurappa seeking trust vote on the floor of the assembly today.
The BJP has 104 MLAs, seven short of the half mark of 111. The Congress won 78 seats and JD(S) 37 in the May assembly elections.
Striking a post-poll alliance, the Congress-JDS combine has claimed the support of 117 MLAs,including one of BSP and an Independent.
Polling was held in 222 of the state's 224 seats, for which results were declared on May 15.