Bengaluru:
A watch that allegedly costs Rs 70 lakhs is finding itself in the middle of a political storm in Karnataka.
It began when the Janata Dal Secular's H D Kumaraswamy said the timepiece, seen on the wrist of chief minister Siddaramaiah, cost that whopping amount.
The chief minister found himself needing to explain that the watch was a gift - but that was not enough for his political detractors.
The next questions were - who gave it to him? Was it right for him to keep it?
NDTV spoke to the chief minister as he was heading in to a cabinet meeting. He refused to talk on the issue - except to reiterate that the watch was a gift and that he would reveal who gave it to him and why very soon.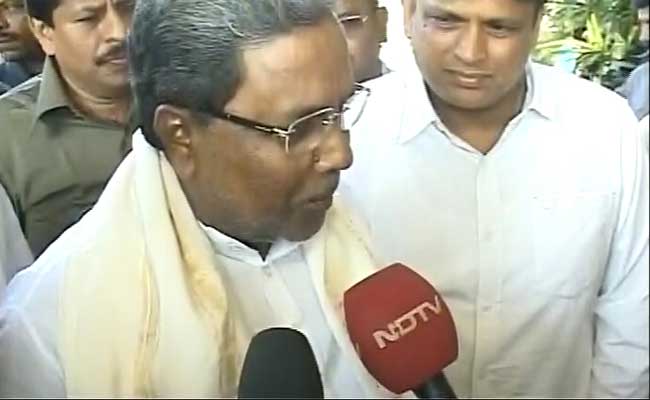 Law minister, T B Jayachandra said there were precedents of chief ministers handing over expensive gifts to their successors. But he also said that the CM was well within his rights to declare the watch as a gift before authorities.
The BJP in the state has approached the Enforcement Directorate on the issue - and state party chief, Prahlad Joshi, has indicated that he may raise the issue in Parliament.
The chief minister's supporters, like Congress leader and film actor, Ramya, have pointed in turn to Kumaraswamy's own evident wealth.
But the chief minister does find himself unexpectedly on the defensive - a difficult time indeed.