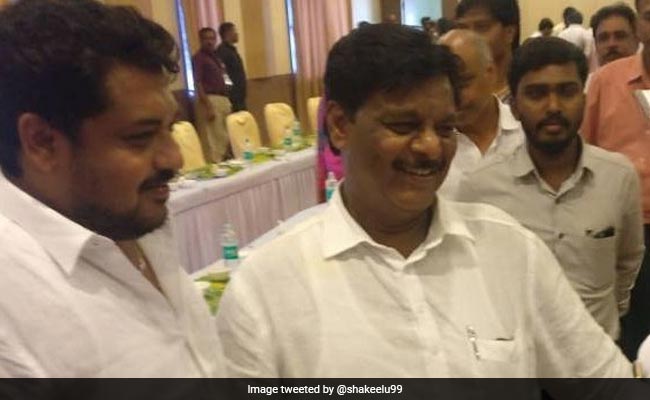 Bengaluru:
Allegations of corruption were no hurdle when it came to a Karnataka minister's son bagging a key vigilance post. PWD Minister HC Mahadevappa's son, accused of bribery for sand mining rights, is the chairman of a committee tasked with monitoring projects for his father's constituency.
Sunil Bose will be in-charge of project implementation in T Narsipura. The post is usually held by lawmakers or ministers.
Mr Bose's elevation is being read by many as his political grooming ahead of the state election next year, which he is expected to contest. He was a contender for the Nanjangud by-election held in April but the party was forced to overlook him because of corruption allegations.
Two months ago, in a similar move, Chief Minister Siddaramaiah's son Yathindra was made the chairman of the vigilance committee in his constituency Varuna. It was said by Mr Siddaramaiah's office that he was "unable to look after his constituency properly" because of his responsibilities.
Mr Bose is accused of forcing Alphonsus, a geologist in the state Mines and Geology Department, to take a bribe of Rs 1 lakh for sand mining rights. He has been in the news over other controversies too; a year ago, a video of two cops carrying him on their shoulders at a party had gone viral.
Recently, the minister and his son both were criticized after Mr Bose was seen in photo-ops launching projects on behalf of his father.