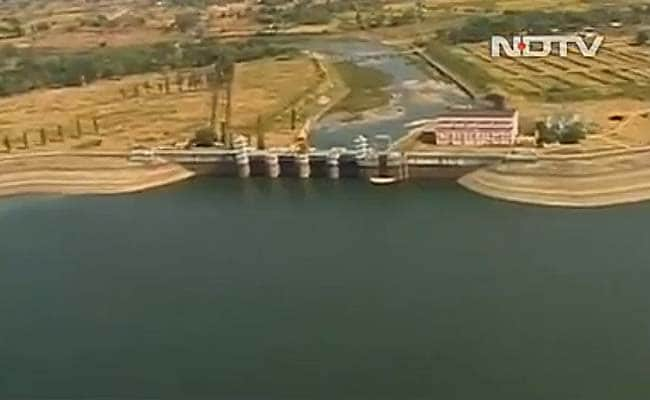 Bengaluru:
Normal life in Karnataka is likely to be affected today as pro-Kannada outfits have called for a statewide dawn-to-dusk bandh to protest Tamil Nadu's opposition to Mekedatu drinking water project across the inter-state river Cauvery.
The bandh organisers have claimed support of several organisations, including auto drivers, truck operators and owners of petrol bunks, hotels, restaurants and malls, as also the film industry.
"The bandh call given by Kannada Okkuta has got unprecedented support. About 600 to 700 organisations from across the state are supporting the cause," said Kannada Chaluvali Vatal Paksha President Vatal Nagaraj, whose outfit is spearheading the protest.
The dawn-to-dusk bandh is a show of strength of the people of Karnataka against Tamil Nadu, he said.
Yesterday, Chief Minister Siddaramaiah requested that peace be maintained during the bandh, while asserting that the state was determined to go ahead with the Mekedatu project.
"Different organisations have called for bandh tomorrow; government is not supporting it...I request everyone to maintain peace during the bandh and no one should violate law and order."
He said "We will go ahead with the Mekedatu project; we have made all required preparations for it."
A protest march will start from Town Hall in the city and culminate at the Freedom Park, following which a delegation will meet the Chief Minister and submit a memorandum demanding that the project be taken up immediately.
Mr Siddaramaiah in his budget speech, presented on March 13, has proposed preparing a detailed project report for construction of the balancing reservoir on upstream of Mekedatu across Cauvery river in Ramanagara district.
He had said Global Expression of Interest had been invited and Rs 25 crore provided in the coming fiscal.
Farmers' bodies in Tamil Nadu had organised a state-wide band on March 28 over the issue to which several state political parties had expressed their support.
Tamil Nadu Assembly had also adopted a unanimous resolution urging Centre to rein in the upper riparian state of Karnataka from going ahead with its plan to build the dam across the river.
Its Chief Minister O Panneerselvam had written to Prime Minister Narendra Modi urging him to advise Karnataka not to build new dams across the Cauvery at Mekedatu, saying it would affect his state.
Bengaluru City Police Chief MN Reddi said all precautionary measures had been taken and warned that no one will be allowed to violate law.
He said about 30 platoons of Karnataka State Reserve Police force, as also City Armed Reserve, Home Guards, and all police and traffic personnel in the city have been mobilised.
"No one should force someone to observe bandh. It should be voluntarily observed by those who want to support it. All required measures have been taken to maintain peace and stop any untoward incidents."