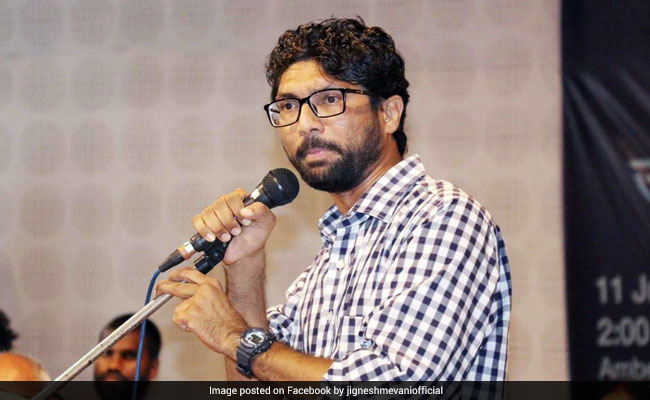 Bengaluru:
Gujarat's Dalit leader and newly elected legislator Jignesh Mevani on Monday asked the people of Karnataka not to vote for the BJP in assembly elections, while also announcing that he will campaign against that party in the southern state.
"I'm ready to compromise with my ideologies to save our Constitution and to keep the BJP from winning the Karnataka elections," Mr Mevani said at an event in Bengaluru on the birth anniversary of murdered journalist Gauri Lankesh.
Ms Lankesh, 55, was shot dead as she entered her house in the IT hub of Bengaluru on September 5. A man wearing a helmet to conceal his face was recorded on security cameras as he shot her in the chest.
He said mainstream political parties in Karnataka should form an alliance to defeat the BJP.
Mr Mevani, Member of Legislative (MLA) from Vadgam in Gujarat, said he will campaign against the Bharatiya Janata Party (BJP) for three weeks in April. Elections in Karnataka are likely to be held in April-May.
Elections to the 224-member Karnataka assembly were last held in May 2013.
"I will speak to Dalits (in Karnataka) and tell them their vote shouldn't go to the BJP," Mr Mevani said. He said the BJP and Prime Minister Narendra Modi had not kept their promises of providing two crore jobs every year, made ahead of the 2014 Lok Sabha elections.
"The government hasn't paid much attention to jobs or farmer suicides but only focused on issues like love jihad," he said.