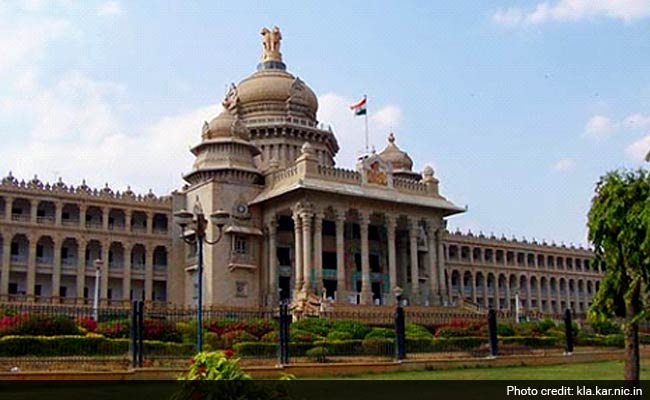 Bengaluru:
More than 21 lawmakers in Karnataka were in for a shock when they wrote to the state government asking for pending salary. They were told that their salaries will be stopped since they were getting paid twice --- the second paycheck was coming from state-government owned boards or corporations where they have been appointed as chairpersons.
Under the existing rules, public servants cannot draw salaries from the government twice. The rule, however, has been given a go by in most cases as lawmakers, who cannot be accommodated in the cabinet are appointed as chairmen to various corporations and boards, which are mostly salaried posts.
The Congress government of Siddaramaiah took the decision to turn off the tap after the vigilant accounts wing of the state secretariat raised a red flag. The government, sources said, is also considering other steps, like recovering money from the 21 lawmakers who were drawing a double salary.
"It is not legally correct," said state law minister T B Jayachandra. "That's why the legislature has taken a decision to stop the salaries." Some of the lawmakers, he said, have claimed they were not drawing salary from the state legislature.
Several lawmakers on the Mr Siddaramaiah's blacklist have now denied that they are drawing double salaries. "I am drawing salary only from the Department not as an MLA. I am not collecting any money from them. It is the best decision," said N Y Gopalkrishna, the lawmaker from Bellary.
Lawmakers in Karnataka draw a salary of Rs 65,000 per month with various allowances. Additionally they can claim constituency travel allowance upto Rs 25,000 per month.
The grouse about low salaries cuts across party lines at both state and Central levels. In neighbouring Tamil Nadu, lawmakers had recently awarded themselves a hefty hike, which is yet to be signed off by the President.
In August, BJP lawmaker Varun Gandhi said over the last 10 years, members of Parliament have raised their own salaries by upto 400 per cent. The corresponding rise in UK was only 13 per cent. "Have we really earned this massive increment?" Mr Gandhi had told the Lok Sabha.