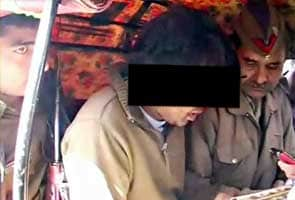 Kanpur:
A student from IIT-Delhi has been arrested for allegedly creating an obscene MMS of a female student from IIT-Kanpur.
The third year student of textile engineering at IIT-Delhi was arrested for attempting to kidnap the girl and pressurising her to marry him, Circle Officer Shailendra Lal said.
The victim, who is a first-year student at IIT-Kanpur, says they met through common friends.
She had registered an FIR in Kalyanpur police station on November 26, stating that the boy was threatening to misuse her pictures if she refused to marry him, Lal said.
The student who has been arrested in Delhi denies the charges and says that the alleged victim wants to jeopardize his academic career and future.
IIT Kanpur administration refused to comment on the matter saying the matter was being investigated by the police.
(With PTI inputs)