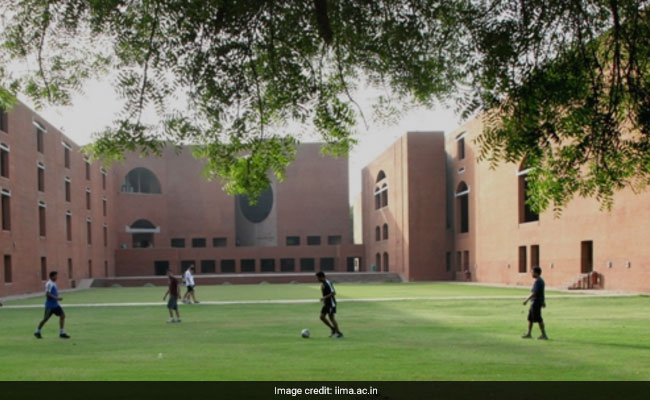 New Delhi:
Final placement for Post Graduate Programme (PGP) class 2018 of Indian Institute of Management (IIM) Ahmedabad begins today. The cluster dates for the placement are 10, 13 and 16 February 2018. The institute follows a cluster cohort placement process wherein companies offering similar profiles are grouped into cohorts; several cohorts are invited to the campus in a particular cluster date. The institute is working on case study on blockbuster "
Baahubali
" to highlight how art, business and technology combined to deliver a hugely successful film franchise.
In December 2017, IIM Ahmedabad had wrapped up the placement process for PGP 2017-2019 batch. Accenture Strategy ruled the summer placement making a total of 19 offers. While Citibank made 5 offers, FinIQ was the top recruiter in the BFSI cohort having made 10 offers. 9 students were recruited by AB InBev which was the highest recruiter in the Consumer Goods cohort. The RPG Group was the top recruiter in the General Management cohort with 14 offers. Amazon was the highest recruiter in the Retail B2B space, having made 12 offers, and Microsoft was the leading recruiter in the Consumer Tech cohort with 5 offers. Government of Telangana, also hired 5 students for the Industry & Commerce and ITE&C departments.
Click here for more
Education News