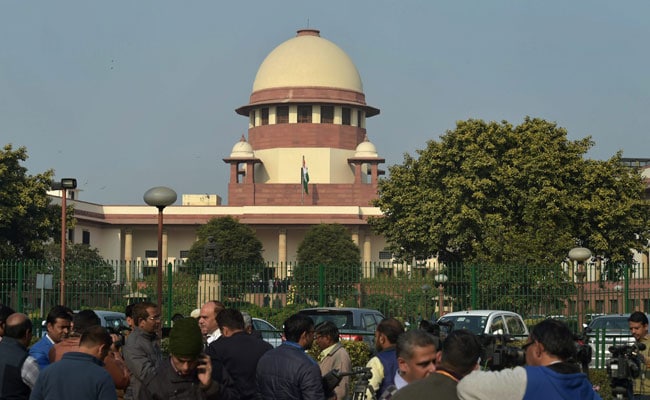 New Delhi:
The Supreme Court has said raw and scaled marks awarded to Civil Services aspirants can not be disclosed under RTI Act and set aside a five year old Delhi High Court order directing Union Public Service Commission (UPSC) to disclose the marks.
"Weighing the need for transparency and accountability on the one hand and requirement of optimum use of fiscal resources and confidentiality of sensitive information on the other, we are of the view that information sought with regard to marks in Civil Services Exam cannot be directed to be furnished mechanically," said a bench of Justices Adarsh Kumar Goel and Uday Umesh Lalit.
According to the Court, furnishing raw marks will cause problems as pleaded by the UPSC such as non-appreciation of marking standards, erosion of faith and credibility in the system and challenges to the integrity of the system, including through litigation.
"However," the Court added that, "if a case is made out where the Court finds that public interest requires furnishing of information, the Court is certainly entitled to so require in a given fact situation. If rules or practice so require, certainly such rule or practice can be enforced. In the present case, direction has been issued without considering these parameters".
The petitioners were unsuccessful candidates in the Civil Services (Preliminary) Examination, 2010. They approached the Delhi High Court for a direction to the UPSC to disclose the details of marks (raw and scaled) awarded to them in the Civil Services (Prelims) Examination 2010.
The candidates had sought information of cut-off marks for every subject, scaling methodology, model answers and complete result of all candidates. Single Judge in the High Court then directed that the information sought be provided within fifteen days and the view affirmed by the Division Bench of the High Court later.
A bench of then Acting Chief Justice A K Sikri and Justice Rajiv Sahai Endlaw gave the ruling, dismissing UPSC's appeal that argued raw marks are an intermediary stage and ought not to be treated as information and only after scaling/ actualisation can the marks scored be computed and UPSC is not liable to disclose such intermediary marks.
The apex court found that the High Court has not applied parameters like, "While balancing the right to information, public interest including efficient working of the Government, optimum use of fiscal resources and preservation of confidentiality of sensitive information has to be balanced".
The Civil Services Examination (CSE) - which is in two parts, a preliminary examination followed by a Main examination - is a competitive examination held every year by the UPSC, a constitutional authority under Article 320 of the Constitution of India. The successful candidates are, in the order of their merit, recruited to the Indian Administrative Service, Indian Foreign Service, Indian Police Service and non-technical Civil Services.
Click here for more
Jobs News