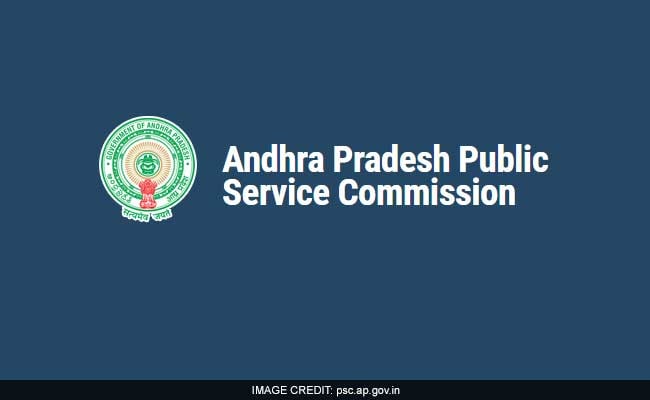 New Delhi:
The Andhra Pradesh Public Service Commission (APPSC) has postponed the main exams of few recruitment. A notification released by the Commission says the main exam for various gazetted and non-gazetted posts scheduled to be held in May have been postponed.
It is hereby informed that the Main Examinations (Online) for various categories of Gazetted (Notification No.14/2019) and Non-Gazetted (Notification No.15/2019) posts scheduled to be held from 10.05.2020 to 13.05.2020 and 18.05.2020 to 20.05.2020 respectively, are now postponed due to prevailing situation of COVID-19 and the fresh dates will be announced later, the notification released by the Commission reads.
These recruitment were announced in February 2019. The main exam were scheduled to be held in June, 2019.
A total of 53 vacancies will be filled through this recruitment process.
Due to the COVID-19 lockdown situation, APPSC has also postponed few other exams that were scheduled to be held in March- April. This includes Computer Proficiency Test for Junior Assistants in Acharya N.G.Ranga University which was scheduled for 30-31 March and April 1), Degree College Lecturer Exam scheduled for 3-4 April and Group 1 Exam which was scheduled for 7-19 April.
Till date, 522 active cases of COVID-19 infection have been reported in Andhra Pradesh. There have been 14 COVID-19 deaths in the state. 36 of the total number of infected people have also recovered from the disease.
Click here for more Jobs News
World
Coronavirus has spread to 188 countries. The total confirmed cases worldwide are 55,90,600 and 3,50,446 have died; 29,53,049 are active cases and 22,87,105 have recovered as on May 27, 2020 at 9:06 am.
India
In India, there are 1,51,767 confirmed cases including 4,337 deaths. The number of active cases is 83,004 and 64,426 have recovered as on May 27, 2020 at 8:00 am.
State & District Details
State
Cases
Active
Recovered
Deaths

54758 2091

36012 826

16954 1168

1792 97

Sri Potti Sriramulu Nell*

168

3171 61

1105

2009 113

57 1

2283 101

1491 58

748 43

44

67

39

28 9

0

17728 646

8259 26

9342 611

127 9

963 67

415 56

542 10

6 1

361 70

282 63

79 7

0

Jayashankar Bhupalapally

9

1991 71

650

1284 120

57 1

1517 79

777

733 84

7

7024 165

3030 42

3689 118

305 5

14821 361

6767

7139 503

915 27

7536 236

3195 13

4171 220

170 3

1305 121

464 61

824 59

17 1

6548 16

2680

3698 117

170 5

14465 412

6954

7223 452

288 12

616 90

550 90

62

4

1

1

0

0

2983 253

2070 102

900 151

13

4009 193

2240 116

1486 72

283 5

North And Middle Andaman

1

33

0

33

0

46 5

34 5

12

0

2

1

1

0

4 1

4 1

0

0

2

2

0

0

426 49

247 22

175 27

4

207 13

42 13

165

0

53 1

10 1

43

0

1759 91

902 66

833 24

24 1

247 24

175 24

67

5

Shahid Bhagat Singh Nagar (Nawanshahr)

95

2106 46

148 26

1918 20

40

401 52

333 45

64 6

4 1

39

35

4

0

266 28

75 26

187 1

4 1

0

0

0

0

15 1

2 1

12

1

1

0

1

0

0

0

0

0