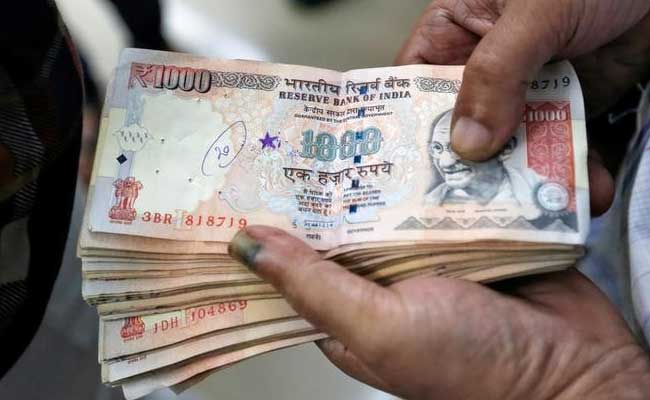 London:
British Indians are calling for an extension to a deadline which could see some of their cash become worthless by the end of December, as part of Prime Minister Narendra Modi's shock decision earlier this month to abolish Rs 500 and Rs 1,000 banknotes.
The looming December 30 deadline has rattled many British Indians, who make up 2.5 per cent of the population of England and Wales according to a 2011 UK government census, because the notes can only be exchanged in India.
"I have been getting hundreds and hundreds of calls," said the president of the National Congress Of Gujarati Organisations UK (NCGO), CJ Rabheru.
"They have no clue what the hell is happening," Mr Rabheru said, adding that many of his members are confused by rumours regarding the status of their cash in a move that he said was likely to affect at least 1 million people in Britain.
Although supportive of Mr Modi's effort to fight counterfeiting, Mr Rabheru said many people are scrambling to find flights to India or asking friends and relatives to carry cash for them.
The notes are being abolished in a move to crack down on forgeries and the shadow economy but the withdrawal of denominations that account for 86 per cent of the cash in circulation in India have brought India's cash economy to a virtual standstill.
Britain's longest-serving Indian-origin lawmaker Keith Vaz has called on Mr Modi to extend the deadline for foreign nationals until mid-2017.
"The Indian government should be commended on this bold and courageous policy, and I completely understand why they have taken these steps," Mr Vaz was quoted as saying.
"However, the rupee recall has inadvertently caused concern and distress to many members of the Indian diaspora community who live abroad who fear they will be unable to exchange their currency by the deadline in December."
Mr Vaz has written to Bank of England Governor Mark Carney asking for a solution to allow British Indians to exchange their bank notes in the UK.
"Why do we have to go to India to exchange our currency? That I don't understand," said Mahendrasinh Jadeja, vice president of the British Organisation of People of Indian Origin.
© Thomson Reuters 2016
(This story has not been edited by NDTV staff and is auto-generated from a syndicated feed.)