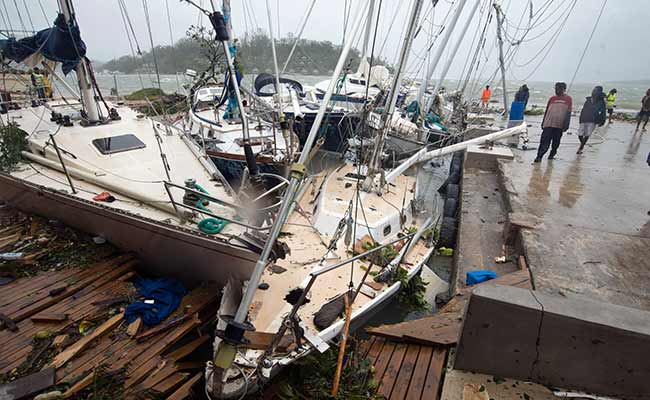 Washington:
Indian-origin researchers in US have developed a new computerised tool that can help prepare for, and recover from, disasters such as cyclones that have knocked out swaths of India's railway network in the past.
A graduate student Udit Bhatia, along with Auroop R Ganguly, associate professor at Northeastern University in US, has drawn on network science to develop a computerised tool for guiding stake-holders in the recovery of large-scale infrastructure systems.
The method can be extended to water-distribution systems, power grids, communication networks, and even natural ecological systems, researchers said.
This unique tool also informs development of preventative measures for limiting damage in the face of a disaster.
"The tool, based on a quantitative framework, identifies the order in which the stations need to be restored after full or partial destructions," said Mr Bhatia.
"We found that, generally, the stations between two important stops were most critical," he said.
"Structural engineers have typically focused on rebuilding large infrastructures from the bottom up, identifying individual components or small-scale infrastructure systems," said Bhatia.
For Indian Railways (IR), this might mean targeting the busiest station to begin repairs, researchers said.
A comprehensive strategy requires a blend of bottom-up and top-down approaches, said Ganguly.
"If these nodes of the system go down, here is a timely, resource-efficient, and overall effective way to speed recovery," he said.
For the study, Bhatia mined open-source data sets on ticket-reservation websites to track the origins and destinations of trains running on the IR - the world's most travelled railway in terms of passenger kilometres per day.
He then constructed a complex network, with the stations as nodes and the lines connecting those nodes as the 'edges,' or links, between them, and overlaid it on a geographical map of the country.
Next he applied natural and human-made disasters to the system, knocking out stations using network science-derived algorithms.
The researcher considered real-life events that have brought down the network, such as the 2004 Indian Ocean Tsunami and the 2012 North Indian blackout due to a power grid failure, or the 1999 Odisha Cyclone that struck the eastern coast of India, knocking out whole swaths of the network, bringing the eastern IR system to a halt.
The researchers developed additional algorithms to assign priority to each station, indicating when it should be brought back online to produce the fastest recovery of the entire system.
The study was published in the journal PLOS ONE.