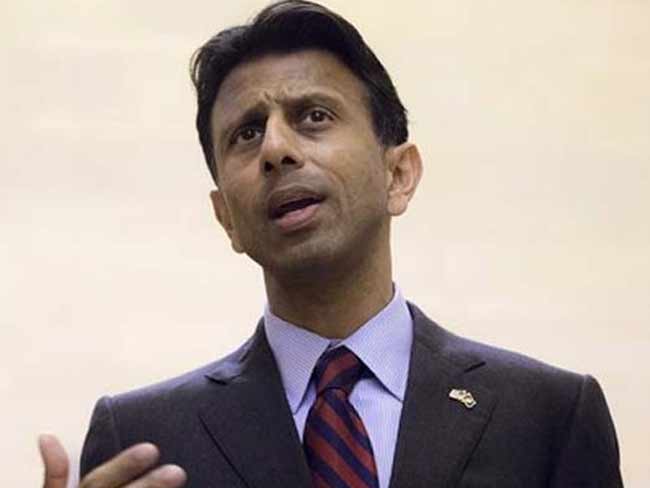 Washington:
Indian-American former Louisiana Governor Bobby Jindal has endorsed the presidential campaign of Florida Senator Marco Rubio following his better than expected finish in Iowa Caucus.
Mr Jindal, 44, had dropped out of the White House race mid-November.
Mr Rubio finished third in the Republican party's Iowa Caucus early this week.
After his impressive performance Mr Rubio has won the endorsements of two Republican presidential candidates - Bobby Jindal and Rick Santorum.
"I'm endorsing Marco Rubio to be our next president," Mr Jindal told the Fox News in an interview as he announced his decision.
"I'm doing that for three reasons. We have a lot of great candidates running -- a lot of my friends are running. The reality is these are very dangerous times. This president has weakened our standing on the foreign stage. Our enemies don't fear us, our friends don't trust us. Marco has been consistent about strengthening America's foreign policy," he said. Mr Rubio, he argued, is best positioned.
"This election is about the future. I'm an ideas guy. We have got to turn the page on the Obama Administration. I offered details policies through America Next on how we rebuild our economy. Marco is doing that as well," he argued. "This is the most important election of our lifetime," added the Governor of Louisiana.
"We've got growing dependence on government. We've got more and more debt being piled on our children's backs. Marco can unify our party," Mr Jindal said.
"His optimistic message is bringing voters from across the party lines, from across different demographic groups. He can unify our party and he can win this election in November. We cannot afford four more years of this president's disastrous policies. I think he is a principled conservative. I think he is the right guy to lead us forward," Mr Jindal said.