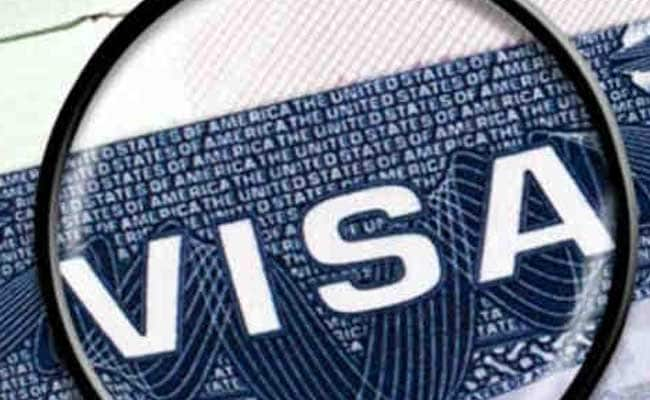 Washington:
An Indian businessman in the US has pleaded guilty to committing a visa fraud by enrolling foreign nationals at a college and illegally obtaining full-time work authorisations for them without attending classes.
45-year-old Tejesh Kodali admitted to recruiting foreign nationals and enrolling them at the New Jersey college to maintain their student-visa status and obtain full-time work authorisations without having to attend classes, the Department of Justice said yesterday.
Kodali, who lives in Edison city of New Jersey, pleaded guilty before the US District Judge Madeline Cox Arleo in Newark federal court.
He faces a maximum penalty of five years in prison and a USD 250,000 fine. Sentencing is scheduled for March 13, 2017.
According to court papers, Kodali, who was the director of operations of Promatrix Corp and Blue Cloud Techs Corp, purported international student recruiting and consulting companies located in Edison.
In total, Kodali and his conspirators fraudulently maintained and attempted to obtain 37 student visas and work authorisations.
Kodali told his foreign national clients that for a fee, they could enroll at University of Northern New Jersey without having to attend any classes and that their enrollment would enable them to fraudulently maintain their non-immigrant status.
With full knowledge that the recruits were not bona fide students and would not attend any courses, earn credits, or make academic progress toward any legitimate degree at UNNJ, Kodali caused Forms I-20 to be issued to the foreign nationals, federal prosecutors alleged.
As per court papers, Kodali also caused the foreign nationals to be reported in government databases as legitimate foreign students.
In order to deceive immigration officials, Kodali and his foreign clients obtained and created fraudulent student documents, including attendance records and transcripts.
After enabling them to maintain their student visa status, Kodali also conspired to secure fraudulent work authorisations for some of their foreign clients, federal prosecutors alleged.
In his guilty plea Kodali admitted that his intention was to profit from the scheme by outsourcing these foreign individuals through Promatrix and Blue Techs as information technology consultants with various businesses in the United States for commissions.
(This story has not been edited by NDTV staff and is auto-generated from a syndicated feed.)