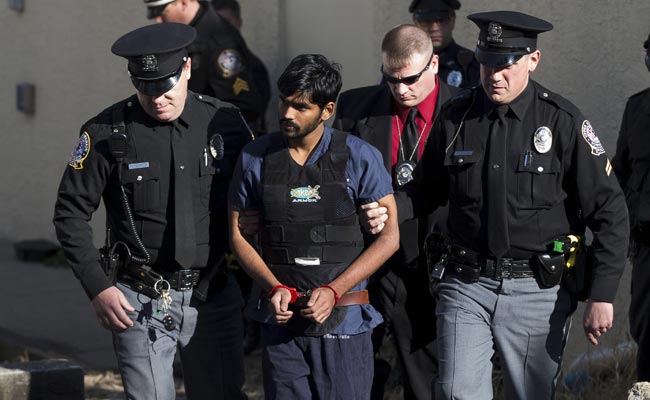 Highlights
Raghunandan Yandamuri was given death penalty in 2014
Was convicted of kidnapping, killing an elderly woman, her granddaughter
His execution date has been fixed for February 23
Washington:
The execution date of the first death-row Indian-American prisoner convicted of killing a baby and her Indian grandmother has been set for next month. Raghunandan Yandamuri, 32, in 2014 was given death penalty for kidnapping and killing a 61-year-old elderly woman and her 10-month-old granddaughter. It was seen as part of a botched kidnapping-for-ransom plot.
Yandamuri's execution date has been set for February 23 by local correctional authorities. However, he is likely to get a reprieve because of a 2015 moratorium on death penalty by Pennsylvania Governor Tom Wolf. Yandamuri is the first Indian-American to face death penalty. Federal authorities alleged that the killings were part of a botched kidnapping-for-ransom plot.
A native of Andhra Pradesh, Yandamuri had come to the US on H-1B visa. He holds an advanced degree in electrical and computer science engineering. Following his conviction, he asked that death penalty be imposed upon him. Later, he appealed his sentence, but lost in April last year.
The local Times Herald yesterday reported that even though his execution by lethal injection is set for February 23, he might get a reprieve because a death penalty moratorium previously was put in place by Governor Tom Wolf.
"The law provides that when the governor does not sign a warrant of execution within the specified time period, the secretary of corrections has 30 days within which to issue a notice of execution," Pennsylvania Department of Corrections said in a news release.
According to the report, Governor Wolf imposed a moratorium on the death penalty in 2015. State officials are awaiting the results of a study conducted by the Pennsylvania Task Force and Advisory Committee on Capital Punishment, before moving forward with any executions. Pennsylvania has not seen any executions in the last nearly 20 years. Since 1976, three persons have been executed in the States between 1995 and 1999.