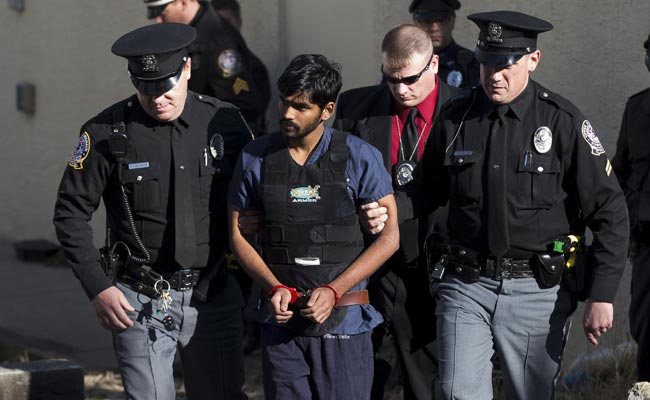 Washington:
Raghunandan Yandamuri, a 32- year-old techie and the first death-row Indian-American prisoner's execution may not take place as scheduled on February 23 because of a 2015 moratorium on death penalty by the Pennsylvania Governor, officials said today.
Yandamuri was sentenced to death in November 2014 for kidnapping and killing a 61-year-old Indian woman Satyavathi Venna and her 10-month grand-daughter Saanvi in October 2012 in a botched kidnapping-for-ransom plot.
"Our Governor (Tom Wolf) has said that should an inmate not be issued a stay of execution by a court, he will issue a reprieve.
"I want you to know this because the likelihood of the execution taking place is slim," Sue McNaughton, Communications Director, Pennsylvania Department of Corrections told PTI.
Last week, the Department of Correction signed an execution order that Yandamuri be executed through lethal injection on February 23.
"Yes, he knows about it. In fact, the official document was read to him at his cell door on the same date the notice was signed," McNaughton said in response to a question.
A native of Andhra Pradesh, Yandamuri arrived in the US on a H-1B visa. He holds an advanced degree in electrical and computer science engineering. Following his conviction, he asked that death penalty be imposed upon him. Later he appealed his sentence, but lost his appeal last April.
Yandamuri is currently lodged in Greene State Correctional Institution, a maximum-security prison in Waynesburg, Pennsylvania.
Prosecutors had alleged that Yandamuri, a native of India and a neighbour to the Venna family, was desperate for money to repay a litany of gambling debts and targeted his victims with the kidnapping scheme because he believed they had money.
Meanwhile, McNaughton refused to discuss Yandamuri's health due to confidentiality reasons and a law that prohibits sharing such information.
Now that an execution order is signed, Yandamuri can only meet his immediate family members, lawyer and his spiritual advisor.
According to State officials, Yandamuri's execution could very well be delayed for long as no one knows when the moratorium on it would be lifted.
State officials are awaiting the results of a study conducted by the Pennsylvania Task Force and Advisory Committee on Capital Punishment, before moving forward with any executions.
Pennsylvania has not seen any executions in the last nearly 20 years. Since 1976, three persons have been executed in the States between 1995 and 1999.
But if Yandamuri is executed, it could be the first of an Indian native in the US.