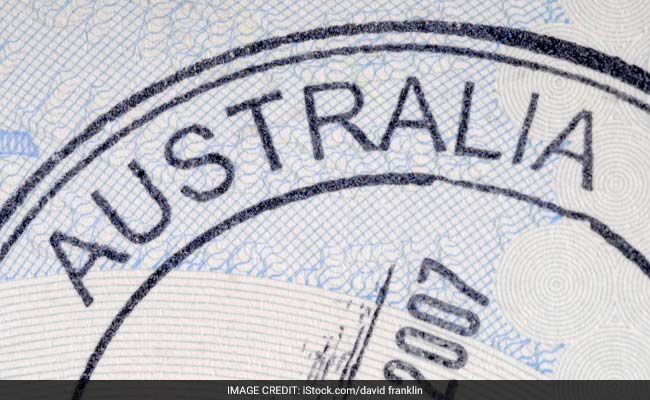 Melbourne:
Australia has abolished its popular employer-sponsored 457 visa programme, widely used by Indians, replacing it with new stringent programme that requires higher English-language proficiency and job skills.
The 457 visa programme, used by over 95,000 foreign workers, majority of them Indians, was replaced on March 18 by a new Temporary Skills Shortage visa programme.
The 457 visa programme allowed businesses to employ foreign workers for a period up to four years in skilled jobs where there was a shortage of Australian workers.
The majority of the visa holders under the category were from India, accounting almost a quarter of the intake, followed by the UK and China at 19.5 per cent and 5.8 per cent respectively.
The visa allowed people to live in Australia with their immediate family. It was designed to fill gaps in skilled labour but it had been criticised as being too accessible.
Prime Minister Malcolm Turnbull in April last year had announced that his government will abolish the popular work visa programme to tackle the growing unemployment and replace it with a new programme.
He had said that Australia will adopt a new 'Australians first' approach to skilled migration.
"We will no longer allow 457 visas to be passports to jobs that could go -- and should go to Australians, he had said.
The new visa programme which came into effect from March 18 after an official notification issued by Department of Home Affairs, comprise two streams Short Term and Medium Term and is underpinned by more focused occupation lists that are responsive to genuine skill needs and regional variations across Australia.
Short term visas will be issued for two years, while medium term visas will be issued only for more critical skills shortages and for up to four years.
More stringent requirements for the new visas, including at least 2 years of work experience, better English language proficiency and a criminal check are also a part of new programme.
Other key reforms that have been included are a minimum market salary rate which ensures overseas workers cannot be hired to undercut Australian workers, labour market testing, making it mandatory for employers to ensure there is no suitable candidate in the local labour market and extending the permanent residency pathway from two years to three years.
Apart from that more than 650 jobs were available for 457 holders, but under the new visa rules it has been reduced by 200.
The new visa programme also include a strengthened training obligation for employers sponsoring foreign skilled workers to provide enhanced training outcomes for Australians in high-need industries and occupations.
The 457 visa was introduced in the 1990s to quicken the entry of business professionals and highly skilled migrants but over time it was opened up for a broad category of workers.
The programme was hit by controversy with allegations that the visa was being misused by employers to import cheap workers who lack necessary skills.
(This story has not been edited by NDTV staff and is auto-generated from a syndicated feed.)