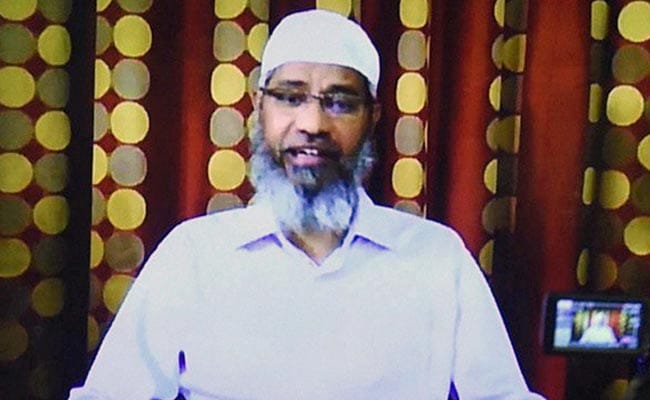 Mumbai:
Days after the controversial Islamic preacher told the Enforcement Directorate (ED) that he wouldn't return to the country in a hurry, central agencies on Tuesday questioned Zakir Naik's sister about allegations of money laundering and summoned Naik under the anti-terror law later this month.
A statement by the National Investigation Agency (NIA) on Tuesday said the notice to Naik, the founding trustee of the Islamic Research Foundation (IRF), to appear before officers on March 14 had been received by his brother at his Mumbai address. The NIA is probing Naik for speeches that allegedly "spread enmity" among communities.
Naik had responded to an ED notice last month, suggesting that he would wait before the high court tribunal hearing his appeal against the ban on IRF under the anti-terror law before he returns to India. For now, he has told the ED to take his statement via video conferencing.
On Tuesday, the ED - the central agency that tracks money laundering - turned to his sister instead.
Officials said Nailah Noorani met the officer probing the money laundering case registered against Naik under the Prevention of Money Laundering Act. Quoting ED officials who had earlier arrested Naik's aide Aamir Gazdar, a PTI report said the agency wanted to grill Noorani about the alleged fund transactions in her account and the firms associated with her.
Security agencies had turned its attention to Naik, 51, and his organisations after reports that the terrorists involved in the Dhaka cafe attack last July were inspired by his speeches. Bangladesh too had banned Peace TV in the country soon after. Naik is believed to have been staying in Saudi Arabia since then to evade arrest.
(With inputs from PTI)