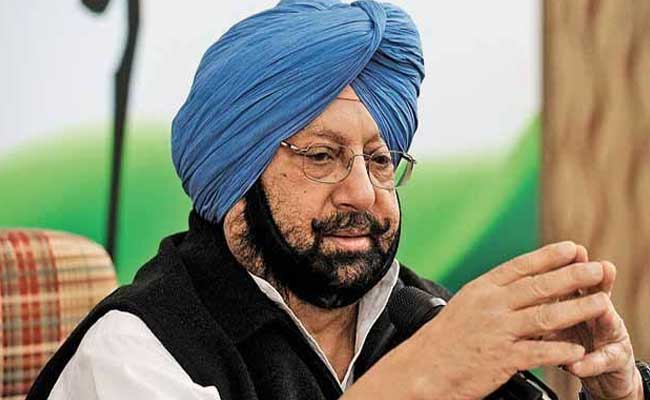 Highlights
Punjab Chief Minister rejects Pak invite to event for pilgrim corridor
Slams Pak army chief over terrorist attacks in the state
Investigators have found Pak link in attack in Amritsar that killed 3
New Delhi:
Punjab Chief Minister Amarinder Singh, who turned down Pakistan's invitation to visit the groundbreaking ceremony for Kartarpur Sahib citing cross-border terror, today questioned the army credentials of Pakistan army chief Qamar Bajwa, citing multiple attacks in his state. Today happens to be the 10th anniversary of the 26/11 attacks in Mumbai, and India has also issued a stern message to Pakistan, saying Islamabad is not sincere about bringing Mumbai attackers to justice.
Livid over last week's attack on a prayer hall in Amritsar that killed three people, Mr Singh said, "People were offering prayers in a village and grenades were hurled at them. Is it what is taught by the army? It is cowardliness".
"I would like to ask Pakistan Army Chief Qamar Bajwa something, as a soldier," said the 76-year-old Chief Minster, who is a retired officer of the Indian Army. "Which army teaches to violate ceasefire and kill jawans on the other side? Which army teaches to send people to attack Pathankot and Amritsar? This is cowardice," he said.
"We believe in peace and we are giving a message of peace from here. But, their generals should understand that we have a large Army and we are prepared... And this should not happen as nobody wants war. We all want to carry out development in a peaceful manner," he said.
The November 18 grenade attack at the Nirankari hall in Amritsar has been orchestrated by Pakistan's intelligence agency ISI, Mr Singh had said. Comparing the grenade used with ones recovered from other areas, Mr Singh said it was "made under license by Pakistan licensed factory ".
Kartarpur Sahib in Pakistan's Punjab province is where Guru Nanak is believed to have spent 18 years of his life. A long-waited corridor linking it to Dera Baba Nanak in Gurdaspur district has now received the green signal from Pakistan. The groundbreaking ceremony in Punjab took place today - the one at the Pakistan end is scheduled for Wednesday.
Foreign Minister Sushma Swaraj is also skipping the event in Pakistan. Union ministers Harsimrat Kaur Badal and Hardeep Singh Puri will be representing India instead.