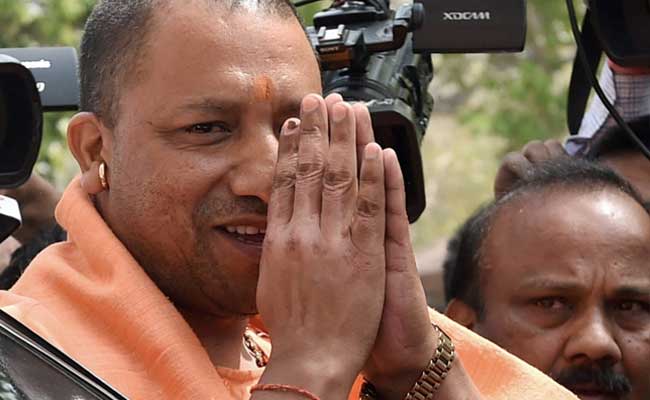 Lucknow:
UP Chief Minister Yogi Adityanath's government has put key developmental projects of the previous Samajwadi Party and BSP governments under the scanner, ordering several probes to ascertain if funds were misused.
"Projects that are under scanner include former Chief Minisiter Akhilesh Yadav's Gomti river front project, Jai Prakash Narain International Centre in Lucknow, beautification work in old Lucknow areas besides sale of 21 sugar mills at alleged throwaway prices during Mayawati regime," a senior official said here.
A departmental probe into the sale of sugar mills during BSP rule (2007-12) was ordered on April 7 and the government might recommend a CBI probe if necessary, the official said.
The 21 sugar mills were sold during 2010-11. Akhilesh Yadav had laid the foundation for a museum in the Hussainabad area in old Lucknow and inaugurated the re-development of the area on December 4 last year, barely weeks before the Model Code of Conduct came into force for the Assembly elections.
The Jai Prakash Narayan International Centre, which is to have a museum, guest house, an aquatic block with a world class swimming and diving pools, a convention centre and a sports complex, was also one of the much touted schemes of the Akhilesh Yadav government.
An under-construction International Cricket Stadium here too is under the scanner of the newly elected BJP government and a report has been sought from the sports department, the official said.
Yogi Adityanath has also ordered an inquiry look into public works executed under Jawaharlal Nehru National Urban Renewal Mission (JNNURM) by the previous regime.
The works that will be looked into include a drinking water pipeline and overhead water tank project in Varanasi, which is Prime Minister Narendra Modi's Lok Sabha constituency.
Varanasi divisional commissioner has been asked to a submit a report on it.
Launched in 2005 by the Manmohan Singh government, JNNURM's aim was to improve urban infrastructure across the country. The Modi government re-christened the initiative as Atal Mission for Rejuvenation and Urban Transformation.
A judicial probe into the Gomti Riverfront project, a dream project of Akhilesh Yadav was ordered by Yogi Adityanath after he visited the site and found work incomplete.
The project had started in 2014 and Akhilesh Yadav had opened the project to the public on November 16 last year, although work was not over.
A three-member panel headed by Justice (Retd) Alok Kumar Singh has been appointed to conduct an inquiry and submit the report in 45 days.
Yogi Adityanath ordered the probe after he was informed by some officials that Rs 1,513 crore was allocated for the project and 95 per cent of it has been spent so far but less than 60 per cent of the work has been completed.
The inquiry committee will probe why completion got delayed and where the funds were spent.
Deputy Chief Minister Keshav Prasad Maurya said, "We have zero tolerance towards corruption. The probe will reveal as to what had happened in the previous regime. If public money is looted, we will take strict action."
After he was sworn in as the chief minister on March 19, Yogi Adityanath has been sitting through presentations by various departments, detailing their plans to implement BJP's poll promises.
In a step towards making decision-making transparent, the UP government has decided to invite e-tenders to give out contracts for its works.