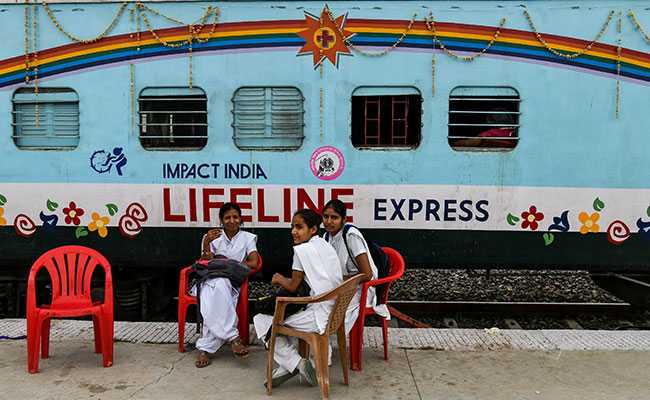 New Delhi:
Maharashtra's Latur is eagerly waiting for The Lifeline Express to roll into town. The train, touted to be the world's first hospital-train that provides medical aid and relief to patients living in far-flung and inaccessible areas, is arriving in Maharashtra next week.
It will be stationed in the Latur district from June 15 to July 6 and will then leave for Mirzapur in Uttar Pradesh.
The Lifeline Express has been providing free treatment to the needy in deepest India for nearly three decades. It has helped more than one million people, treating ailments ranging from cataracts to cancer.
The train travels
around the country
, providing state-of-the-art medical care to those who would otherwise have to travel hundreds of miles to the nearest major hospital.
It spends around a month in a district before moving on to a new destination, which helps a large number of people who are suffering due to lack of proper health services in the country.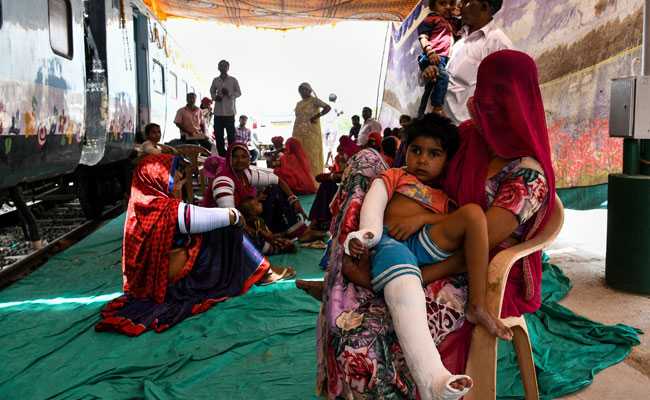 The train, started in 1991, is run by Impact India foundation, a non-profit that works with the government and is helped by the World Health Organization and the UN children's agency UNICEF.
The train started with surgeries for cataract, polio and cleft palates. In 2016, the train expanded its services to include screening and surgery for oral, breast and cervical cancer. Free of cost treatment for epilepsy and dental ailments are also made available.
Apart from this, the Lifeline Express also aims to educate local doctors and people about the right approach to healthcare.
It has two operating theatres and about the staff is numbered at 20. Many of the doctors work for free.
"The Lifeline Express has so far performed more than 1.37 lakh surgeries for the restoration of mobility, vision, hearing and correction of facial deformities," Ramesh Sarin, Chairman of Impact India Foundation told news agency AFP.
The surgeries have been carried out at 191 stops across India.
India is the fastest growing of the world's major economies, but a UNICEF report said some 1.2 million children died of preventable causes in the country in 2015 before their fifth birthday. The Lifeline Express is an example in the field of health services which has benefited the needy immensely.
(With inputs from IANS and AFP)