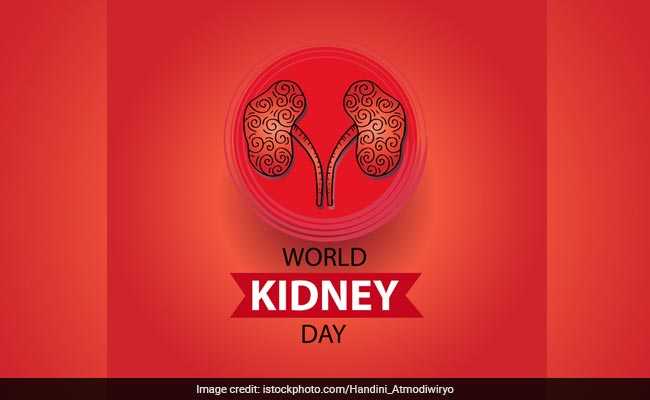 New Delhi:
World Kidney Day is a global awareness campaign aimed at raising awareness of the importance of our kidneys and how it's related to our overall health. The two bean-shaped organs in the body, just about the size of the fist, are essential for removing waste products from the blood and regulating the water fluid levels. If the kidneys do not function well, they may lead to chronic kidney disease. Uncontrolled high blood pressure, high blood sugar over the years can be the possible reasons behind it.
World Kidney Day 2018 date
World Kidney Day is celebrated annually throughout the world on the second Thursday of March. This year it coincides with the International Women's Day and falls on March 8. Keeping this in mind, the theme of this year's World Kidney Day is "Kidneys and Women's Health".
World Kidney Day 2018 history

The celebration was initiated by the joint committee of "International Society of Nephrology and International Federation of Kidney Foundations" and was first observed by 66 countries in 2006.
World Kidney Day 2018 objectives
The objective of the day is to not just spread awareness about kidney diseases and its cure, but also spread message at a global level on how kidney diseases can be prevented.
World Kidney Day 2018 theme
The theme of World Kidney Day 2018 is "Kidneys And Women's Health: Include, Value, Empower".
World Kidney Day 2018 celebration
Systematic patients' screenings, kidney check-up camps are held at various health centres and organisations to check the vitals. Patients are motivated and given health tips on how to prevent kidney diseases. Group health events like walking, cycling, jogging, fitness, dancing are organised.
To keep kidney diseases at bay keep following in check: blood pressure, diabetes, family history of kidney disease, obesity and smoking.