New Delhi:
A debate surrounding the government's
short-lived order to punish journalists
for fake news and the reconstitution of a top media watchdog saw a spirited clash of views between prominent journalists on Tuesday.
While Prime Minister Narendra Modi
cancelled an order
that sought to penalize journalists for fake news,
overruling the decision of the Information and Broadcasting ministry
headed by Smriti Irani, the government faced criticism for another move - reconstituting two media bodies including one that hands accreditation cards to journalists, enabling them to attend government functions and events.
Smita Prakash, the Editor of ANI, reacted strongly to a suggestion by senior journalist N Ram during a debate on NDTV that members on the reconstituted Central Press Accreditation Committee are "people close to the government". Ms Prakash is in the revamped panel, which has been drastically pared down from a 22-member to an eight-member body.
N Ram, former Editor-in-Chief of The Hindu, said: "It's not a balanced composition at all. They have drastically altered the composition. If I were in their shoes and I had any self-respect, I would resign immediately and not accept the patronage of this government."
Smita Prakash retorted: "Mr Ram is my senior and I feel very bad doing this. But what do you expect me to do, a Khilafat movement? And say that I object and go on to the streets and become a (Arvind) Kejriwal? What do you expect me to do?"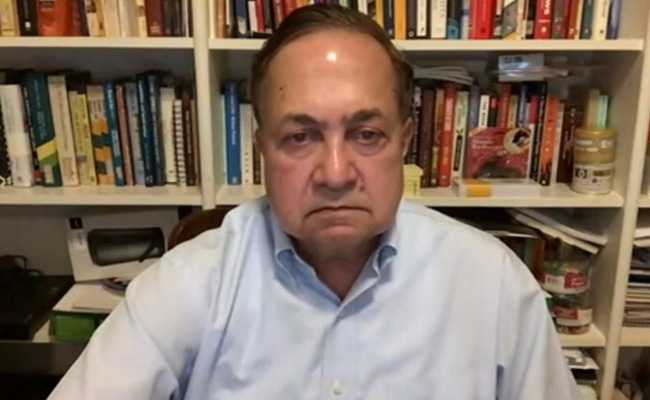 Mr Ram, asserting that his idea was not to point fingers, said: "It is nothing to do with you. (The committee) has been reconstituted in a radical and drastic way. Something very fishy is going on and you shouldn't be part of it."
To which, Ms Prakash replied that the country had a history of free press and journalists wouldn't have it any other way. "You have seen what happened in 1988. The Emergency. You and Mr (Arun) Shourie were both part of those movements. It took 15 days for then prime minister Rajiv Gandhi to roll back the anti-defamation bill (which sought to make "scurrilous writings" a crime). This government revoked it within six hours. Within 12 hours Smriti Irani took it back and said we have to rethink this. If they decide again to bring draconian measures, we are journalists. We won't accept it," she said.
Get Breaking news, live coverage, and Latest News from India and around the world on NDTV.com. Catch all the Live TV action on NDTV 24x7 and NDTV India. Like us on Facebook or follow us on Twitter and Instagram for latest news and live news updates.