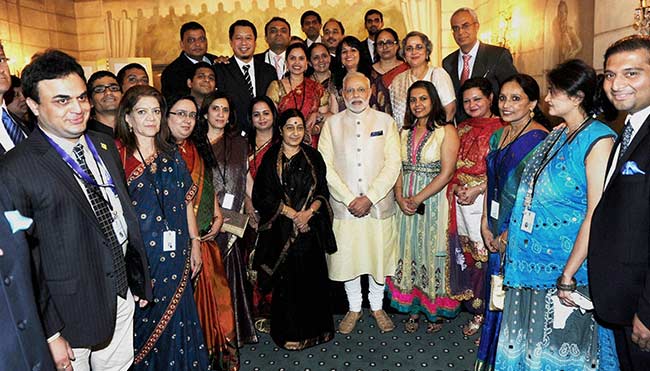 New York:
When Prime Minister Narendra Modi meets President Obama tonight at the White House, extreme dinner diplomacy will be required: After all, the PM is fasting and that makes the whole meal invitation somewhat tricky.
Prime Minister Modi is on the fifth day of the nine-day Navratri fast, a ritual he observes strictly every year. The White House has, according to some sources, prepped an all-vegetarian meal for the others.
Though he is surviving entirely on warm water - even though a special "nimbu-pani" (lime water) concentrate had been packed with his luggage - Mr Modi had impressed audiences with his powerful and engaging speeches.
Some of the guests at the Pierre A Taj hotel, where a dinner was held on Sunday evening, were also taken by surprise with his strong handshake. "He is not showing any signs of weakness. He shook hands with hundreds at the dinner and many we're talking about his firm grip," said Zafar Sareshwala, a businessman originally from Ahmedabad.
Even during the dinner, hosted by Indian ambassador Subrahmanyam Jaishankar, while the guests feasted on the mouth-watering, multi-cuisine fare, Prime Minister Modi was seen sipping warm water.
On Monday morning too, when business leaders sat at a breakfast table and discussed how to meet India's appetite for investment and the investors' hunger for better climate, the Prime Minister stuck to warm water.
But officials say the PM is showing no signs of slowing down despite the fasting.