New Delhi:
Highlights
Rumblings among allies as BJP preps to contest eight state elections
Akali Dal warns BJP needs to treat partners better
Smaller parties have to be accommodated: Akali Dal leader Naresh Gujral
After the Shiv Sena and Telugu Desam Party's display of displeasure, a third ally the Akali Dal has warned the BJP that it needs to treat partners better. Naresh Gujral, a senior leader of the BJP's Punjab partner, said it is the responsibility of both BJP chief Amit Shah and Prime Minister Narendra Modi.
"The BJP may have the majority this time, but we are part of a coalition. And in a coalition even smaller parties have to be accommodated when it comes to appointments... Nobody from any of the allies have been offered either governorship or lieutenant governorship," Mr Gujral said, adding, "the days of single-party dominance are over. In the next election there is no way BJP can get 272. This is very clear."
The Akali Dal leader backed the TDP, led by Andhra Pradesh Chief Minister N Chandrababu Naidu, over its
complaints on last week's Budget
, saying, "Mr Naidu had been made so many commitments, but most of the commitments have not been kept in regard to Andhra Pradesh."
The Shiv Sena, he said,
has turf worries
. "When you are in a coalition, the basic coalition dharma is that you don't try to intrude into the other party's turf. These are important issues and I am sure going forward we will be able to solve it because none of us want to break the alliance."
The rumblings come as the BJP preps to contest eight state elections before the national election when Prime Minister Narendra Modi will seek a second term and are seen as muscle-flexing by the allies with only about a year to go. Several have complained before that the BJP often does not consult them on important decisions.
In an article in its mouthpiece Saamna, the Shiv Sena today accused the BJP of "ill-treating" allies, saying, "Nowadays, there is a trend to brand old friends as sworn enemies and that is disgusting. We highlighted this trend. Now Chandrababu Naidu has also brought this out in the open."
Over the weekend, the TDP went into an ominous huddle after alleging that Andhra Pradesh has been neglected in the
Union Budget presented by Finance Minister Arun Jaitley
on Thursday. It emerged from the "emergency meeting" to put the BJP on notice, declaring that it would not dissolve its alliance just yet, but wants amends made.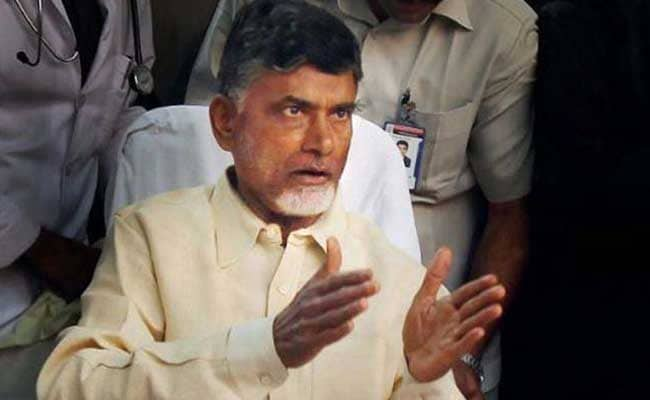 "We are giving the BJP a last chance. They must offer something substantial... a concrete announcement while the budget session of parliament is on," said TDP lawmaker Ram Mohan Naidu after the party's meeting on Sunday. To keep the pressure on the BJP, the party has said it will "make a noise in parliament" in the ongoing budget session. TDP party leader CM Ramesh told NDTV, "We have been given a raw deal and we will be disrupting parliament from tomorrow if our demands are not met."
Before the meeting, TDP boss and Andhra Pradesh Chief Minister Chandrababu Naidu received phone calls from Home Minister Rajnath Singh and Arun Jaitley. In Delhi today, Rajnath Singh held a discussion with TDP lawmakers.
It was the Shiv Sena, the BJP's oldest ally, which first announced the season of discontent, stating that it will go it alone in next year's national election and assembly elections in Maharashtra. Maharashtra Chief Minister Devendra Fadnavis has told NDTV that he does not believe that the Sena will act on its threat.
The Congress's Renuka Chowdhary said today that the BJP's allies are only posturing and are not serious about quitting the NDA. "They are not serious, they must quit," she said.
The BJP is reaching out to its partners. The party's sweep of the 2014 Lok Sabha elections meant it does not depend on the allies for its majority in the Lok Sabha. In the Rajya Sabha or Upper House though, it is in a minority and needs its allies' support. In an election year, that support is even more crucial.