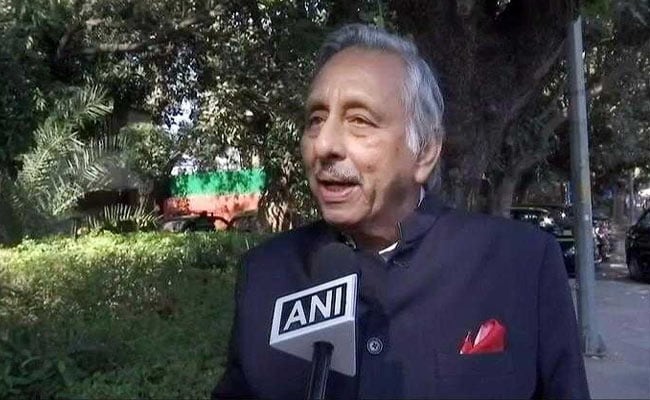 New Delhi:
Days after Rahul Gandhi underscored that the Prime Minister should be treated with respect, the Congress today suspended Mani Shankar Aiyar for his "Neech" slur on PM Narendra Modi. Mr Aiyar, who has been with the party for nearly three decades, is a longtime loyalist of the Gandhi family. Action against a senior leader of the party is a first in recent times for the Congress.
"Rahul Gandhi has criticised the language used by Aiyar...Rahul Gandhi has said no Congress member should lose decency and balance in the use of words..." party spokesperson Randip Surjewala told reporters later.
Rahul Gandhi, who at 47 is set to take over the Congress after his unopposed election last week, had earlier said, "No matter what Modi says about us, we'll not go beyond certain point as he is the Prime Minister". He had also pointed out that when "Modi-ji was in the opposition, he used to speak with disrespect about the PM. That is the difference between us and them."
Today, hours after the controversy started, Mr Gandhi publicly rebuked Mr Aiyar, tweeting from his official handle that he "did not appreciate the tone and language" used by him.
BJP and PM routinely use filthy language to attack the Congress party. The Congress has a different culture and heritage. I do not appreciate the tone and language used by Mr Mani Shankar Aiyer to address the PM. Both the Congress and I expect him to apologise for what he said.

- Office of RG (@OfficeOfRG) December 7, 2017
In the evening, Mr Aiyar apologised, saying his command over Hindi was poor. "I meant low level when I said 'neech', I don't think he is low born...if it has some other meaning then I apologise," he said. He even confessed to using another derogatory term, "Nalayak" about former Prime Minister Atal Bihar Vajpayee, because he did not understand the word's meaning.
Within a couple of hours, the Congress suspended him from the party's primary membership and sent him a showcause notice.
The move did not appease the BJP, which had criticised Mr Aiyar's words in the strongest terms. PM Modi, who was campaigning in Gujarat, had called it the Congress's "Mughal values that teach to demean castes and talk about upper and lower castes".
After Mr Aiyar's suspension, the BJP minister in Uttar Pradesh, Siddharth Nath Singh, tweeted that the Congress should have suspended its chief Sonia Gandhi for her Maut ka Saudagar remark. Union minister and senior leader Arun Jaitley called it a "strategic suspension" and said, "People should see through this game".
But former Jammu and Kashmir Chief Minister Omar Abdullah tweeted, "If anyone had doubts about Rahul's willingness to take quick & decisive action today should put those doubts to rest. He has handled the #Neech fiasco like a leader."
Rahul Gandhi's recent twitter posts have drawn much attention, indicating that a rebranding exercise for the leader whom critics had called a reluctant politician and accused him of lacking leadership skills. His fresh energy has also drawn a favourable response from the Shiv Sena. The ally which is forever at odds with the BJP, said in a recent editorial in Saamna that the Gujarat polls have "turned Rahul Gandhi into a leader" and "the BJP should have a big heart and accept this".