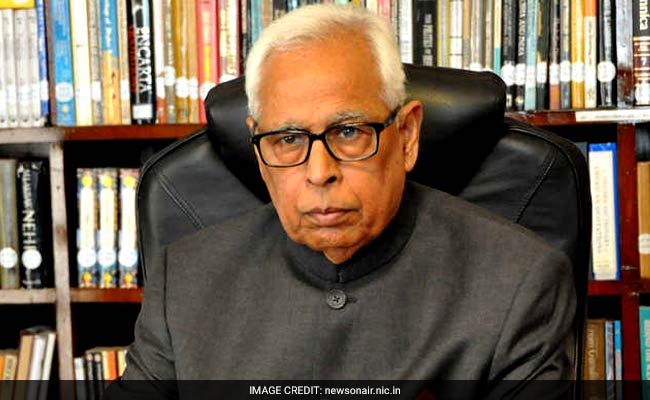 New Delhi:
As the Prime Minister's Office searches for a peaceful solution to the Kashmir unrest, it is also scouting for a new Governor to send to the state.
A senior BJP leader said the government will need to do a deft balancing act in choosing a replacement for present Governor NN Vohra, and emphasised that the change is not a reflection on his tenure.
"He is an extremely experienced hand. Has done a wonderful job. He should get part of the credit for Kashmir remaining peaceful for a long period, especially during the period of uncertainty after Chief Minister Mufti Mohammad Saeed died in office and his daughter Mehbooba Mufti took weeks to decide on forming a government with the BJP" a minister in Delhi said.
Prime Minister Narendra Modi first discussed the need to replace Mr Vohra on August 18 with Finance Minister Arun Jaitley amid partner and J&K's ruling People's Democratic Party of Mehbooba Mufti worry that it was losing ground in the Kashmir Valley, which had voted overwhelmingly for the party in state elections in 2014.
"The centre needs a fresh man in the Governor House. For one, to assist the state government in tackling the ongoing crisis and ensure that it does not falter in vision and strategy. Also, to be the centre's perfect emissary if there is political turmoil," a minister dealing with Kashmir said.
Among names being discussed is that of the BJP's Maj Gen (retd) BC Khanduri, former Uttarakhand chief minister. He was also a minister in the Atal Bihari Vajpayee government and is known as the tough taskmaster behind the former Prime Minister's ambitious highway projects. But Gen Khanduri is 81, seen as a major drawback.
Former home secretary Anil Baijal is also on the list of probables. He was earlier part of the Vivekananda Foundation, a think tank affiliated to the Rashtriya Swayamsevak Sangh or RSS, the BJP's ideological mentor.
There are two other former Generals being talked about - Lt Gen Syed Ata Hasnain, former general officer commanding (goc) of the Srinagar-based 15 corps, who has first hand knowledge of Kashmir's security dynamics and Gen Ved Prakash Malik, who was Army Chief during the Kargil war of 1999.
There are other names, but the only thing certain right now is that PM Modi will decide, sources said. There is speculation that PM Modi will choose to send to J&K someone with direct or indirect ties with the RSS.
Sources said the government is not keen to send an ex Armyman; a civilian being posted will signal better the outreach and a softening of stand that the centre wants to convey, it is felt. In the violence in Kashmir since July 8, when Hizbul Mujahideen terrorist Burhan Wani was killed, protesters have attacked security personnel. Almost 70 people have died in the clashes and over 10,000 are injured. A 52-day curfew in the Valley is being lifted today.
Mr Vohra was the first civilian governor of the state in 15 years. The Congress-led UPA had appointed him in 2008 and reappointed him in 2013.