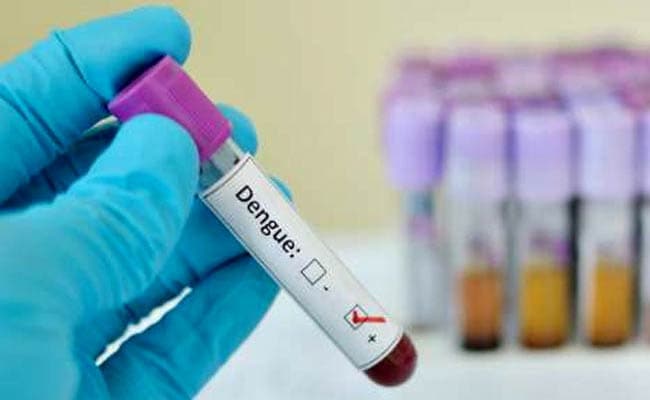 New Delhi:
The number of dengue cases in Delhi has mounted to a staggering 10,683, making it the worst outbreak of the vector-borne disease in the national capital since 1996.
The deadly virus, however, had claimed over 420 lives, nearly 20 years ago, while the casualty count for this year stands at 41.
According to the official website of the National Vector Borne Disease Control Programme, "During 1996 a severe outbreak of dengue had occurred in Delhi wherein about 10,252 cases and 423 deaths were reported."
NVBDCP is the national-level technical nodal office equipped with technical experts in the field of public health, entomology, toxicology and parasitology aspects of mosquito-borne diseases.
The Health Department of Delhi government says the current year is facing the worst dengue crisis after the 1996 outbreak.
"Number of dengue cases reported this year has surpassed the corresponding figure in 1996," a health department official said.
"However, the situation is gradually improving and the government has put in place all necessary mechanisms to check further spread of the disease," the official claimed.
According to a municipal report on the vector-borne disease released today, over 3,000 fresh dengue cases have been reported in the past one week, taking the total number of people down with the vector-borne fever in the city this year to a menacing 10,683.
Among the total number of cases reported till October 10, this month alone has seen at least 3,077 people affected by the deadly virus.
In its municipal report, the civic administration has maintained its dengue death toll at 30.
Unofficially, however, the casualty count stands at 41, with a 44-year-old Delhi Police official being one of the latest victims of the deadly disease.
"In the last one week, at least 3,077 cases have been reported," a senior civic official said.
The outbreak this year had also recently surpassed the 2010 figure for the total number of cases. 2010, with 6,259 cases had earlier seen the worst outbreak of dengue in the past six years.
Out of the 10,683 cases reported till today, September alone has seen 6,775 cases, also the highest in the last six years. Incidentally, no cases were reported in the first three days of this month.
Till October 3, at least 7,606 dengue cases and 25 deaths were reported. On October 8, the South Delhi Municipal Corporation (SDMC), which compiles the report on behalf of all civic bodies, had updated the official death toll to 30.
In 2010, besides over 6,200 total cases, only eight deaths were officially reported throughout the year.