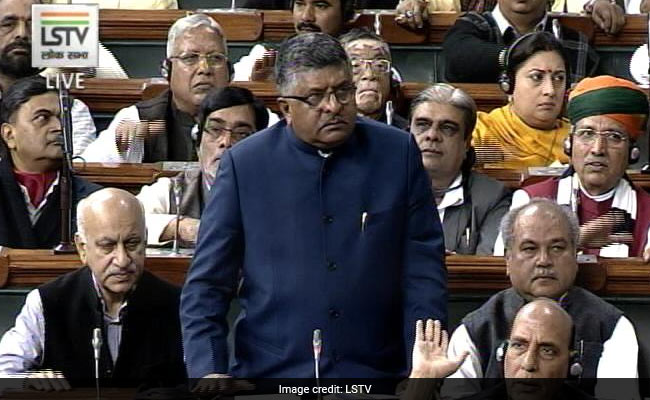 New Delhi:
The Muslim Women (Protection of Rights on Marriage) Bill, 2017, more commonly known as the Triple
Talaq
Bill, has been passed in the Lok Sabha. The bill proposes to make instant
talaq
, or uttering the word "
talaq
" thrice, illegal. The bill also includes a three-year jail term for a Muslim man who uses triple
talaq.
The bill will now be sent to the Rajya Sabha.
Here are the highlights from the Winter Session of Parliament:
"On one front we take pride in Make In India, while on the other, there's 'Talaq, Talaq, Talaq'": Ravi Shankar Prasad

Ravi Shankar Prasad has taken the floor of the Lok Sabha. Mr Prasad said that the bill should not be delayed. He said women were hoping for justice from the centre.

Mr Prasad talked about the nature of the Triple Talaqs, saying they were happening through emails and WhatsApp. He said this matter was being seen through a humanitarian lens.

He said the issue was not about religion or faith but about justice and gender equality. He said that on one front, there was pride in 'Make in India', while on the other there was 'Talaq, Talaq, Talaq'.