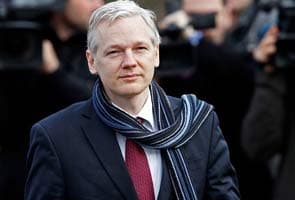 London:
Revelations by the WikiLeaks are having a positive impact, believes its founder Julian Assange, who claims that the publication of secret US embassy cables by the Indian media had helped inspire an anti-graft movement in the country.
Questioned at a public debate about the whistleblowing organisation's own transparency, Assange told an audience of 700 people, many of them supporters: "We are directly supported on a week-to-week basis by you. You vote with your wallets every week if you believe that our work is worthwhile or not. If you believe we have erred, you do not support us. If you believe we need to be protected in our work, you keep us strong."
"That dynamic feedback, I say, is more responsive than a government that is elected after sourcing money from big businesses every four years," the Guardian quoted the Australian as saying in his first formal public appearance since being arrested in December following accusations of rape and sexual assault.
The WikiLeaks founder, who is currently appealing against his extradition to Sweden to face allegations of sexual assault, told the audience at a packed debate organised by the New Statesman and the Frontline Club that whistleblowing was essential in a democracy because "the only way we can know whether information is legitimately kept secret is when it is revealed".
He cited the examples of Vietnam and "the disaster that was the Iraq war", saying that if whistleblowers had the courage to speak up earlier about both conflicts, "bloodbaths" could have been avoided.
He said he "could speak for hours" about the impact of the publication of leaked US embassy cables, much of it through the Guardian, and that leak's positive impact.
The Hindu newspaper had in recent weeks published 21 front pages based on so-called "cablegate" revelations, Assange said, leading to the Indian opposition walking out four times from the Parliament and a growing anti-corruption movement in the country.
A US embassy cable made public by WikiLeaks had suggested that the UPA government had allegedly paid bribes to buy MPs in support of a trust vote on the Indo-US nuclear deal, creating a furore and prompting denials by the government.