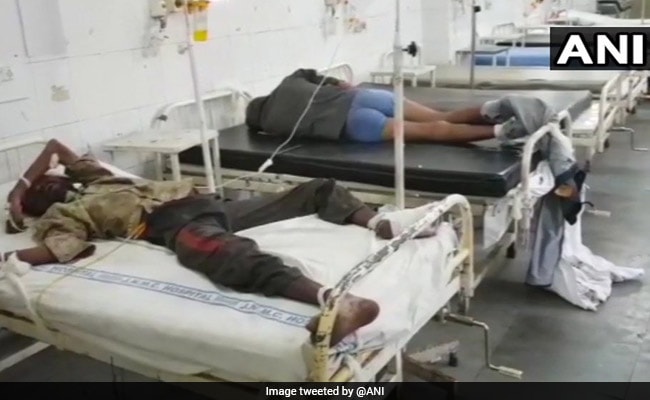 Aligarh:
After a viral video showed the hands and feet of two patients
tied to their beds at a hospital
in Uttar Pradesh, an inquiry has been ordered. The Aligarh Muslim University (AMU) has formed a two-member committee to investigate the incident when the limbs of the two men were tied to their beds at the emergency ward of Jawaharlal Nehru Medical College (JNMC), a constituent medical college of the AMU.
Vice Chancellor Prof Tariq Mansoor is expecting the report within 72 hours, a university official said.
The patients were tied to keep them from falling off as the beds didn't have side rails, the staff claimed.
"They are being treated by senior doctors. Our hospital beds don't have side guards and the patients don't have relatives with them. Our staff cannot sit here all the time... we have tied them to the bed so that they don't fall," Dr SH Zaidi, Chief Medical Officer of Jawaharlal Medical College, had said when asked about the hospital staff's alleged apathy.
According to reports, the railway police spotted the two injured men, in their 20s, near the railway tracks in Aligarh last Thursday and took them to the hospital.
"The two men were admitted to the emergency ward where they have been recovering," Prof SC Sharma, principal of the medical college, said.
Prof Sharma also said that the families of the injured were satisfied with the treatment.