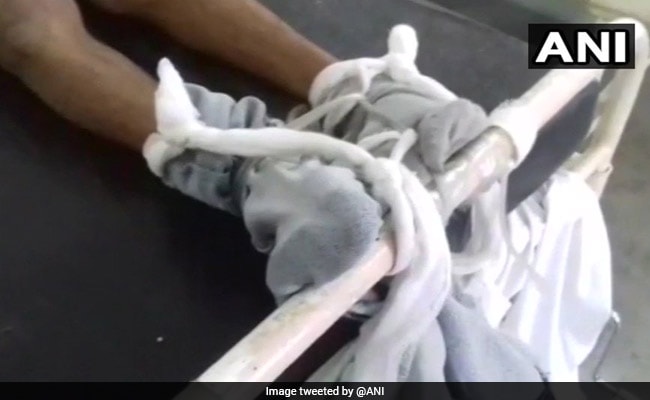 Aligarh:
Two patients in their twenties have been tied to their hospital beds in the emergency ward of Jawaharlal Nehru Medical College, in
Aligarh Muslim University.
"They are being treated by senior doctors. Our hospital beds don't have side guards and the patients don't have relatives with them. Our staff cannot sit here all the time... we have tied them to the bed so that they don't fall," said Dr SH Zaidi, Chief Medical Officer of Jawaharlal Medical College.
Reports say, the railway police spotted the two men near the railway tracks in Aligarh on Thursday; both were injured and so the police brought them to the hospital. One of them reportedly had a head injury. Police say, the men have not yet been identified and no one has come looking for them. Whether they are from the same locality or have come from somewhere else is also not known, say police.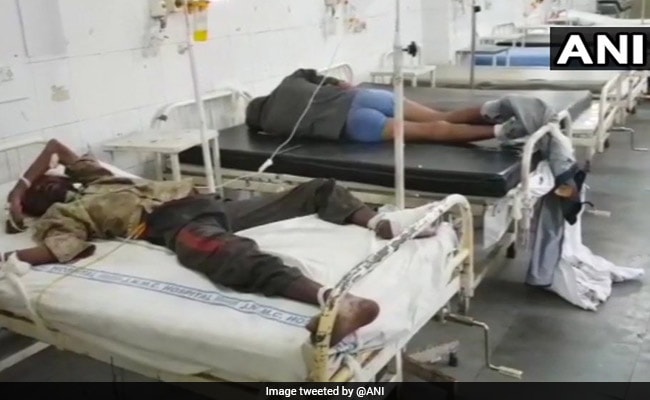 With their hands and feet tied to the beds with gauze, the two patients have been there for over two days, often screaming in pain.
The emergency ward at the JN Medical College hospital wore a deserted look, after resident doctors went on a flash strike on Thursday. Resident doctors allege, one of them was insulted by a senior university student leader, and they will not come back to work unless the student leader is removed from the university.
Services in the outpatient department and the emergency have been badly hit, with over 700 resident doctors and nurses boycotting work, say relatives, many of have whom have taken their patients home.